The Nature Explore Classroom at
66th Street Early Education Center
The Nature Explore program at 66th Street Early Education Center was built to introduce our children to nature and provide them with outdoor experiences.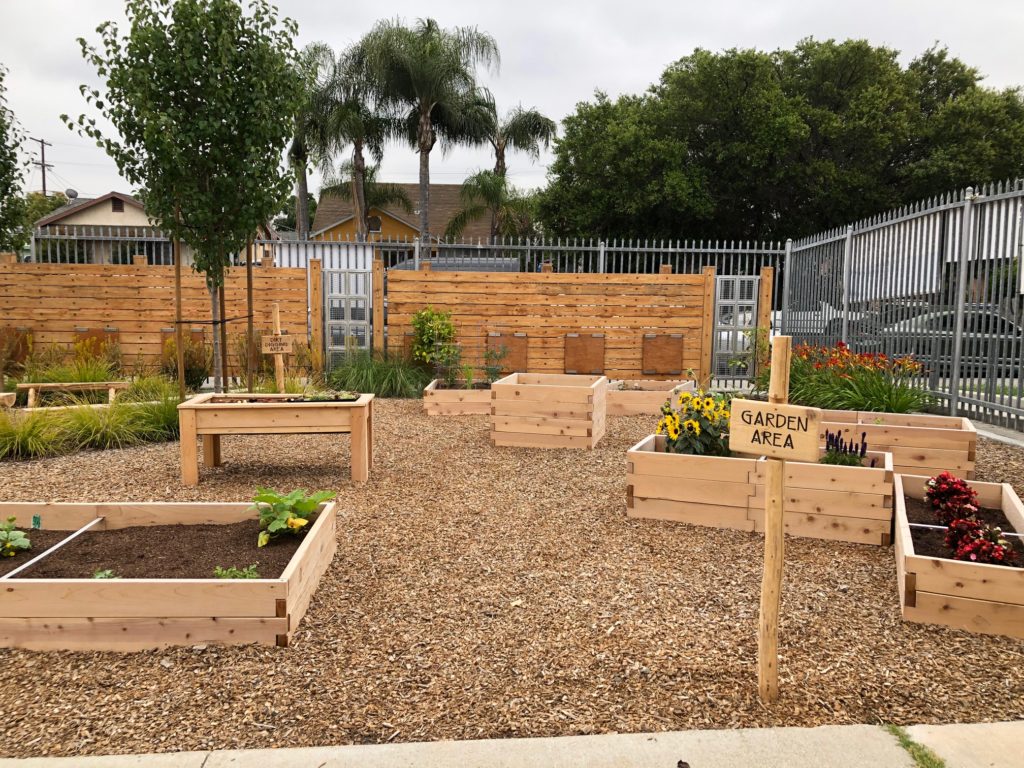 Children are able to explore and experiment with their natural environment. The designed space was built to ensure that the needs of children with all learning abilities are met. Children are excited, engaged and motivated with a variety of open-ended materials.
In this community, many children have little or no access to a backyard. 66th Street Early Education Center has transformed an ordinary concrete playground into a beautiful natural area. Spaces are clearly defined by plants, wood chips, tree cookies, and grass. A variety of plants have been included in the outdoor classroom. These vary in color and size to enhance the beauty and color of the areas.
In essence, any learning that could take place inside can also take place in our outdoor learning classroom. The children are encouraged to use their imagination and social skills while learning in a garden-like setting. Here, our children can play, explore, and learn nature's many lessons. Children have many opportunities to run, climb, crawl, balance and make-believe in this beautiful outdoor space.
We are so proud to be able to learn in such a unique and well-designed space made possible by so many wonderful people in our LAUSD family and our Nature Explore organizational partner.

Address
405 E. 67th Street
Los Angeles, CA  90003