ABC Great Beginnings-South Jordan
Our Nature Explorer playground is full of wonder for our students. This last year, we planted everything by seeds.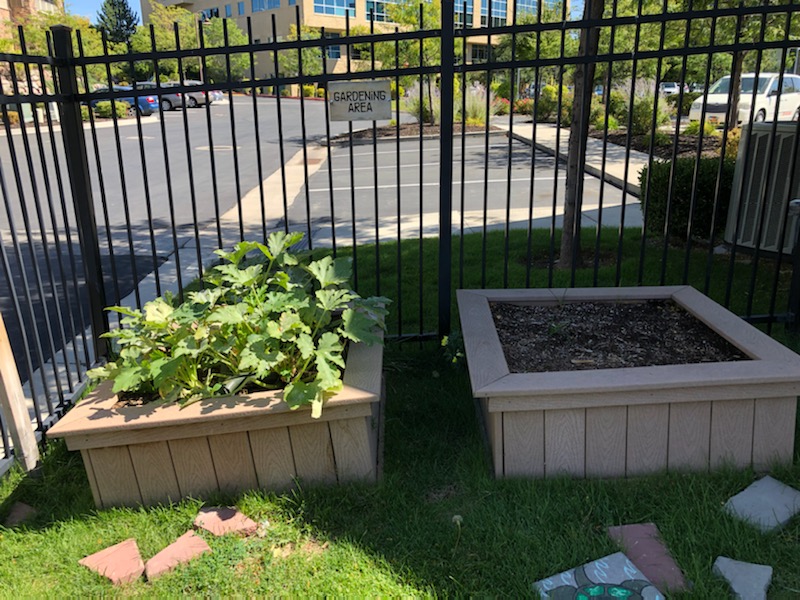 We found out that with all of the rain we had, seeds do not always fair well. Our zucchini plant survived, and one pretty boy sunflower. The playground includes a variety of activities. The Nature Art Area is where the kids can enjoy a variety of art activities. Our Music Area has a variety of outside instruments and 6 tin-can drums, and scarves to dance with. The Messy Area, Building Area, and the Digging Areas are a hit with the kids. They enjoy being able to build using all the items in these areas. The classes enjoy sitting on the tree stumps in the Gathering Area to learn from and talk with each other.