Aleatha's Home Daycare
We love engaging outside, from observing the tiniest bug to the birds and animals that surround us. We love growing our own plants and raising our own animals.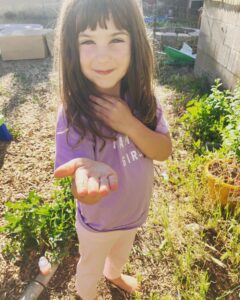 We have had a lot of fun playing in the snow in winter, especially painting the snow. The children love to paint rocks in the summer and enjoy weekly water days, digging in the mud and making mini waterfalls/rivers in the dirt. They love creating a village in the dirt with car toys and animals.
It's been fun making music and finding things in nature to create our own drums and sounds.