Alexander Central School District
The Alexander Outdoor Classroom is a place where students in grades pre-k through 12 come to play, learn, and enjoy nature.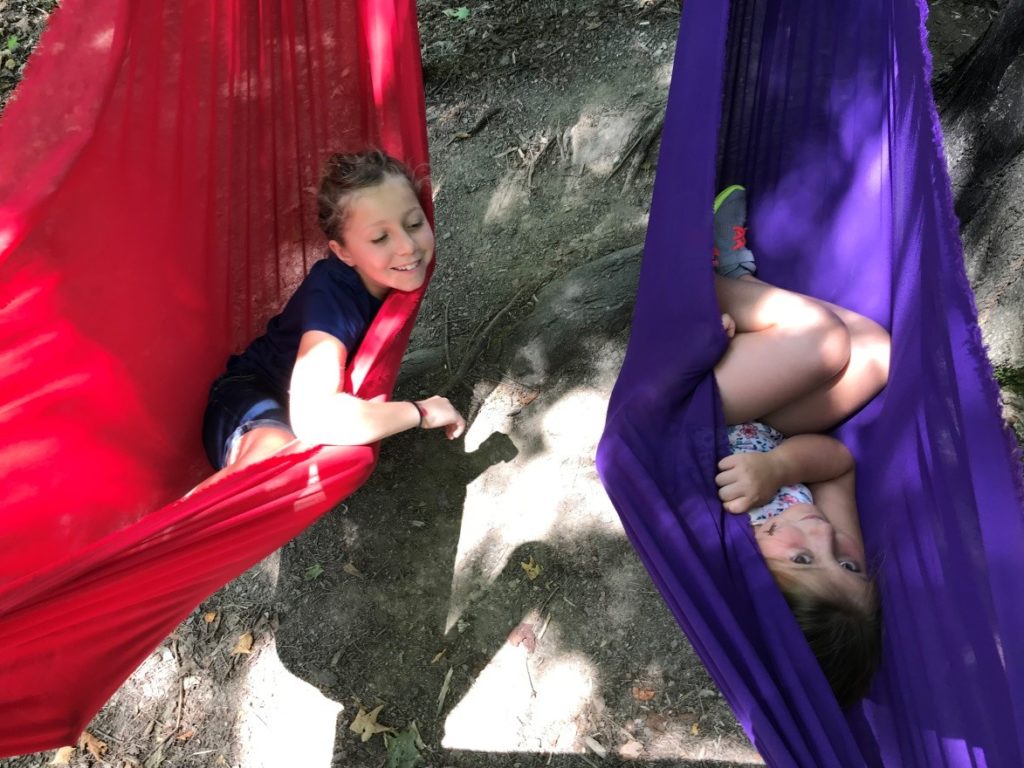 Our space is open to the community. The stations are often used by families after school hours. The evidence being fantastic structures left behind in the Messy Materials station, sand castles and mud pies left at the Dirt and Digging Area, and buildings created from sticks, stones, and shells on display in the Building Area and Nature Art station.
This spring the community was invited to the first ever community block party to be held on our school campus. The outdoor classroom was a part of the event. Residents were lured to our natural setting by free "make your own sundaes," but stayed to enjoy the activities at the many outdoor classroom stations.
This summer as a part of our school's summer recreation program, children in grades kindergarten through fifth grade came to the outdoor classroom for a variety of activities which included gardening, story time, science, art, and music. The district's middle/high school art teacher volunteered her time to teach a lesson about Andy Goldsworthy, a British artist known for his installations involving natural materials. Children created their own land art using natural objects found in the outdoor classroom. They were able use the school district's cameras to document their work.
Our space continues to grow. This year we added picnic tables to our pavilion and completed the fitness path that surrounds the meadow at the rear of the outdoor classroom. The path was used during the school year by the physical education classes as a part of their "mileage club." Students were able to enjoy nature while completing laps around the outdoor classroom. They were excited to witness a mother turtle laying her eggs adjacent to the path. Fitness stations will be installed at the end of this summer. We are adding a water line that will help us to better maintain our raised vegetable beds and make it possible for us to create a new water play station.