Alexander Central School District
The Alexander Outdoor Classroom is a place where students in grades pre-k through 12 come to play, learn, and enjoy nature.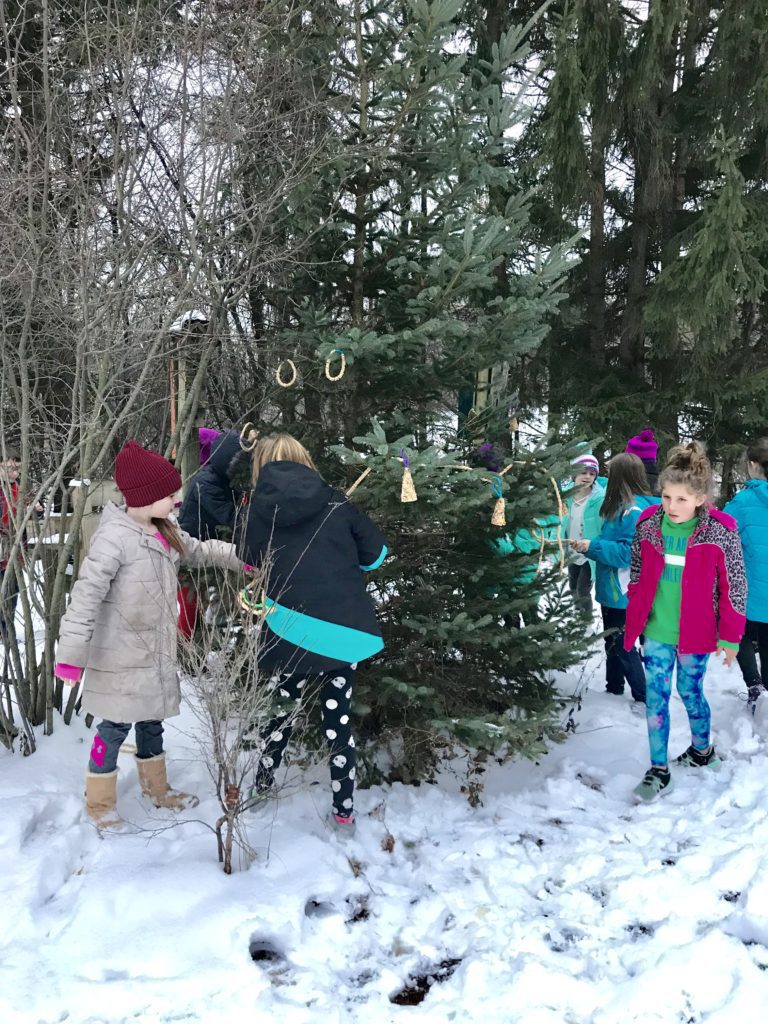 Our space is open to the community. The stations are often used by families after school hours. The evidence being fantastic structures left behind in the Messy Materials station, sandcastles and mud pies left at the Dirt and Digging Area, and creations made from sticks, stones, and shells on display in the Building Area and Nature Art station.
This spring the outdoor classroom was a part of the district's community block party. Residents were lured to our natural setting by free "make your own sundaes," but stayed to enjoy the activities at the many outdoor classroom stations. We also invited the community to a fall open house. Under our site's beautiful fall foliage, we served cider and donuts and opened the outdoor classroom stations for use. The event's purpose was to raise awareness about the benefits of spending time in nature. We also used this event to recruit members to our newly formed "Friends of the AOC (Alexander's Outdoor Classroom)". This group will be used as a resource for volunteers to help with teaching in nature and maintaining our stations and gardens.
This summer, as a part of our school's summer recreation program, children in grades kindergarten through sixth grade came to the outdoor classroom for a variety of activities which included gardening, storytime, science, art, and music. During our music and art-themed week, the district's instrumental music teacher had the children composing rhythms using instruments and natural materials. A local ceramics shop provided materials for the children to use to make their own ceramic pieces using clay and nature objects found in the outdoor classroom. We ended the summer with a farm to table lunch. The children prepared the food in the outdoor classroom. Some of the ingredients came from our raised beds. Everyone sat down to eat at tables which the kids decorated with flowers from our gardens and handmade placemats.
Our space continues to grow. This year we added fitness stations adjacent to our fitness path. Also added to the path is a "story walk." The walk was created by our middle school reading classes with help from the school librarian. The walk provides exercise while reading an engaging picture book. Over the summer our school district's maintenance staff installed electric and water lines. We now have access to electricity in our shed and an outdoor water spigot. Water is now more easily accessible for watering gardens and for outdoor classroom activities.