Amy & Kids Co. Family Child Care
Just like the seasons, things are always changing in our outdoor classroom. Covid caused some turnover in our group so the outdoor classroom was adapted to fit the new children's interests.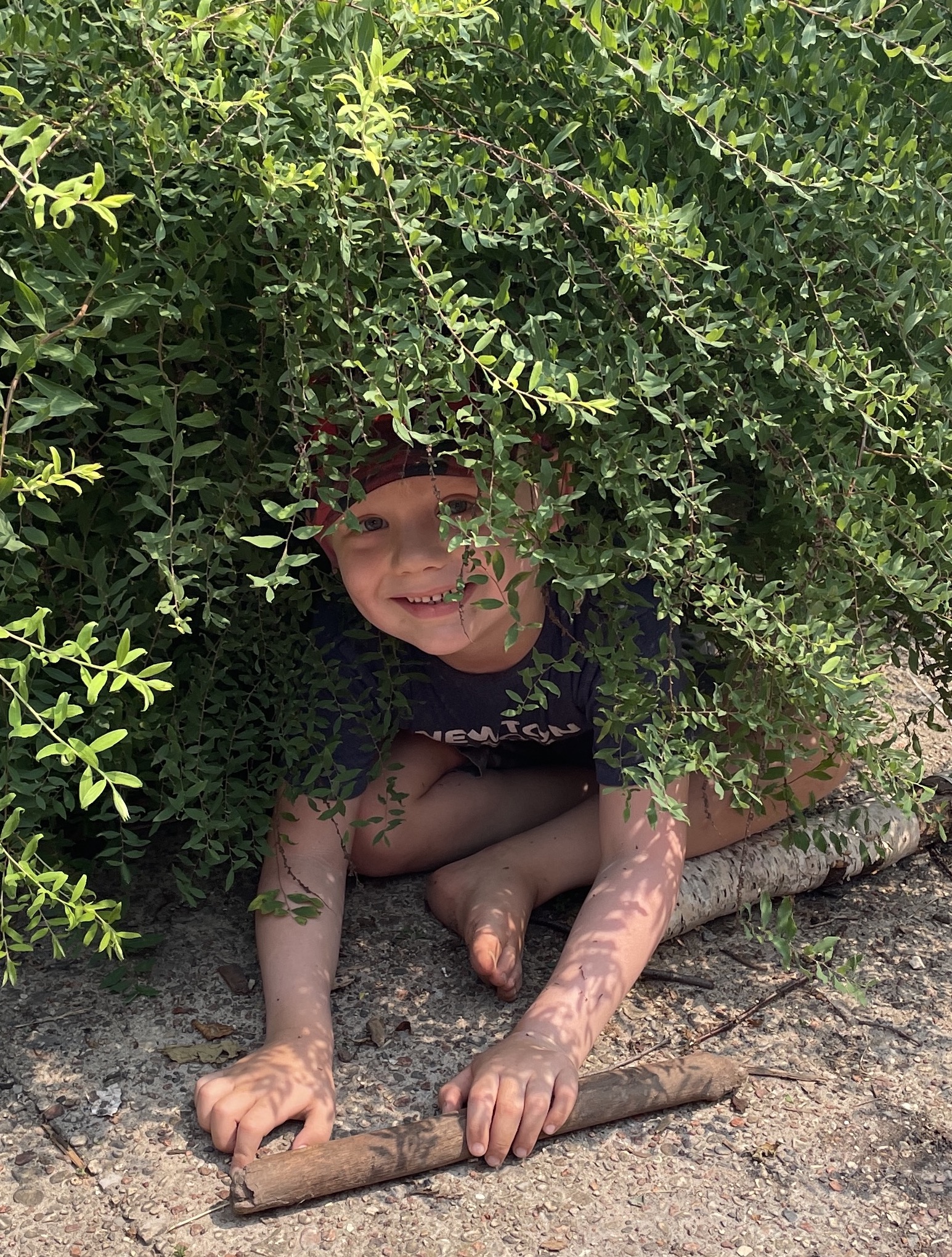 I noticed that the children weren't playing in the mud kitchen as much as before but loved to dig in the lawn, so we created a dirt pit to replace the mud kitchen. It was an instant success!
Several trees that had died or were getting too old were replaced. The lilac and hydrangea trees were replaced with the same species, but the row of dying evergreens was replaced with with wooden fence panels and a variety of beautiful new plants. The rest of the fencing will be replaced with wood fencing when lumber supplies return to normal. Although Covid delayed the cast iron pump and rain barrel we were looking forward to, they were finally purchased this summer and will be placed behind the sandbox when the new wood fencing is installed.
Other changes include acquiring a new-to-us picnic table and umbrella for the Art Area, and moving the Art Area and Building Bench to new locations to make room for a second water table. As the seasons change and the children grow I look forward to adapting the outdoor classroom to meet their new needs.