Annie's Ark, Inc.
Our Nature Explore Classroom continues to be a focal point of our day care center. All age groups are able to enjoy the different play yards and learning centers at any given time so we spend the majority of our day outside.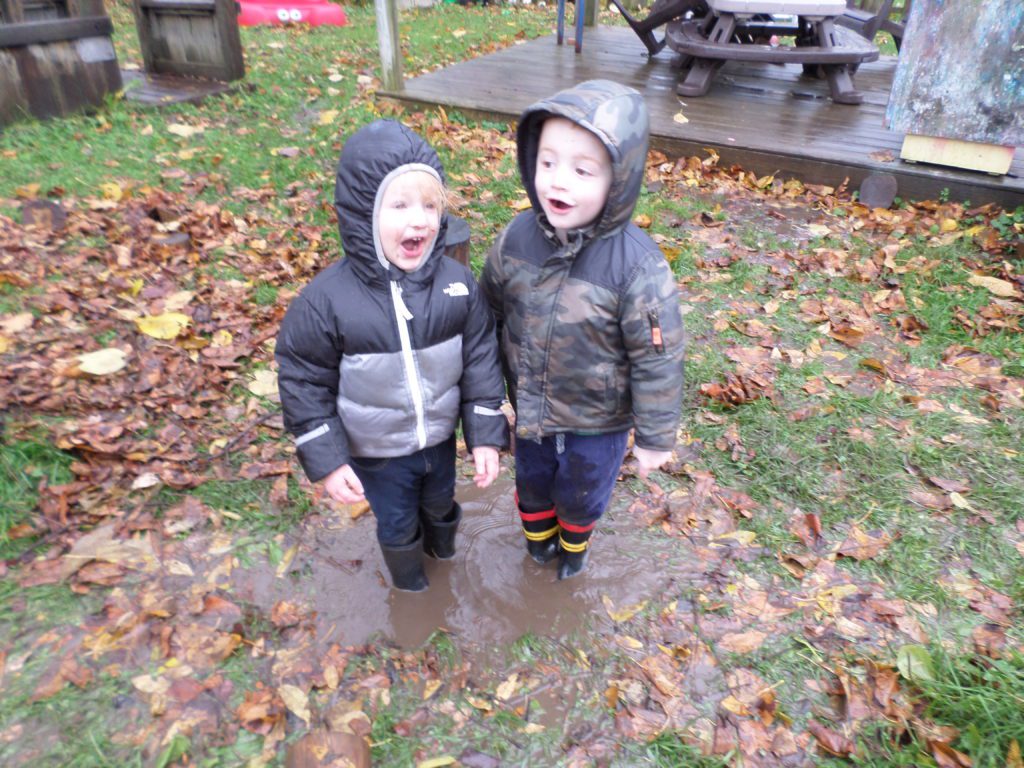 Many parents that choose our center do so because of the outdoor space and the amount of time we spend playing and exploring in nature. One of the children's favorite places is "Magic Mountain"…a giant mound of dirt with wildflowers, shrubs and trees growing wild with paths for them to explore. Another highlight is the "Mud Kitchen" complete with an old oven for the children to "cook" their mud pies, cakes, cookies and other delicacies!
Boards, tires and an old wooden spool in the building and climbing areas allow the children to use their creativity and problem-solving skills as they create obstacle courses, balance beams and other structures. We also include a music center in our outside classroom where the children enjoy banging on our homemade 2×4 xylophone and pots and pans with sticks to make music with the birds and breezes on the play yard.
Every spring our families come together to help spruce up the yard after the winter by trimming, mulching and planting and we end the day with a family picnic. This is an event that families look forward to every year. We are blessed to have the huge space that we do to continue to maintain and expand our Nature Explore Classroom.