The Nature Explore Classroom at
Assumption Elementary
Having grown up in Southern Mississippi, Mrs. Jennifer Wyatt had the innate love of the outdoors and learning outside.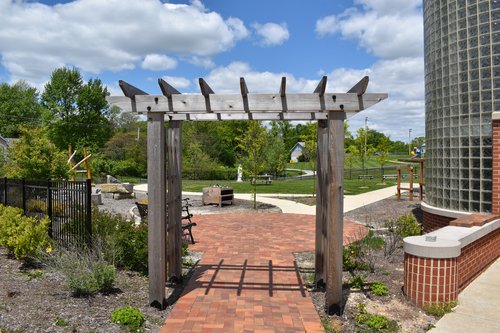 She brought that love to a small Catholic school in the Midwest. Through writing a grant and fundraising, the STREAMing into God's Creation Outdoor Classroom was born. Over 500 students and families are able to utilize this one of a kind natural space found within the suburban setting of O'Fallon Missouri.
Thank you to the multitude of families who have offered support, the Beyond Sunday program through the Saint Louis Archdiocese and the many students who are able to utilize this space. Whether utilizing the stone amphitheater, the music and movement area, the nature art area, the building and climbing area, or praying the rosary with our Mother Mary, students are fostering a love for the outdoors and the great responsibility that comes with caring for God's creation.
Address
203 W. 3rd Street
O'Fallon, MO 63366