Berrybrook School
The students that attend Berrybrook School are aged 2.9 – 5 years old and, as young children, have a natural curiosity about everything. Teachers have created lessons that were thoughtfully prepared to help students develop an appreciation of the natural world around them while in the outdoor classroom. The children are encouraged to use all their senses to help them learn.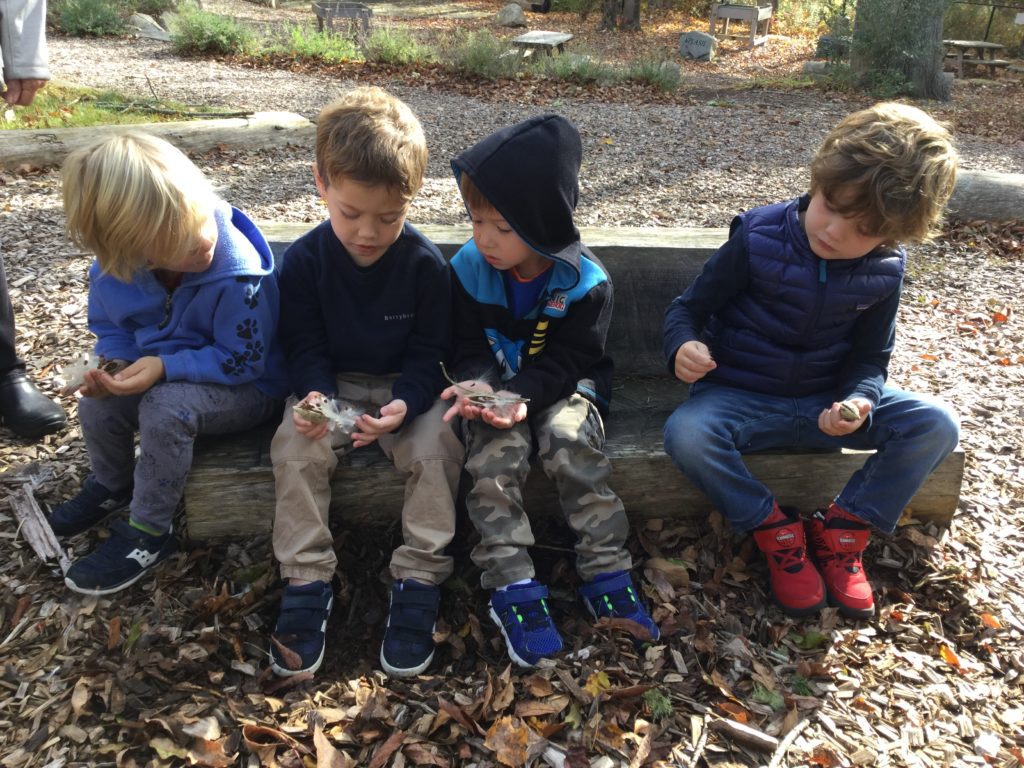 One example is the "Book of Sounds". The children are encouraged to find a spot to sit and just listen. Listen to the birds chirp and rummage through the leaves looking for bugs to eat. Listen to the water run through the brook just on the other side of the fence. Listen to the wind move the leaves and the branches up in the tall trees. All the students are given a handmade book in which they record all the sounds that they have noticed by drawing pictures. They share the pictures with peers, teachers, and their families.
Another learning opportunity for the children down in the Nook is magnifying glass fun. All the students are given a handheld tool to explore. Sometimes the teachers present the students with various pinecones from different regions, or rocks with interesting coloring or formations, or another type of natural subject to investigate. The students typically discuss their findings with the teachers and others.
The children also have learned about tree rubbings. The Nook has many types of trees and the children achieve some very interesting artwork by participating in this activity. It is a tricky process for them to figure out how to hold a piece of paper up against a tree and rub a crayon to make a picture! Helping a friend out and taking turns is all part of the learning process!