Big Bear Discovery Center
This past year we added two musical instruments to our classroom. One is a pots and pans ensemble and one is a marimba.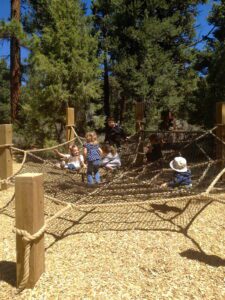 We also rebuilt the bald eagle nest that we have in our gathering area. With that, our volunteer naturalists have given bald eagle talks to the public, teaching kids and adults about our local eagle visitors. Volunteers worked in the classroom to upgrade some areas and repair any damage from last winter. Homeschool groups have stopped in to learn about nature.