The Nature Explore Classroom at
British International School of Boston
We are very lucky at the British International School of Boston to have access to a large outdoor area.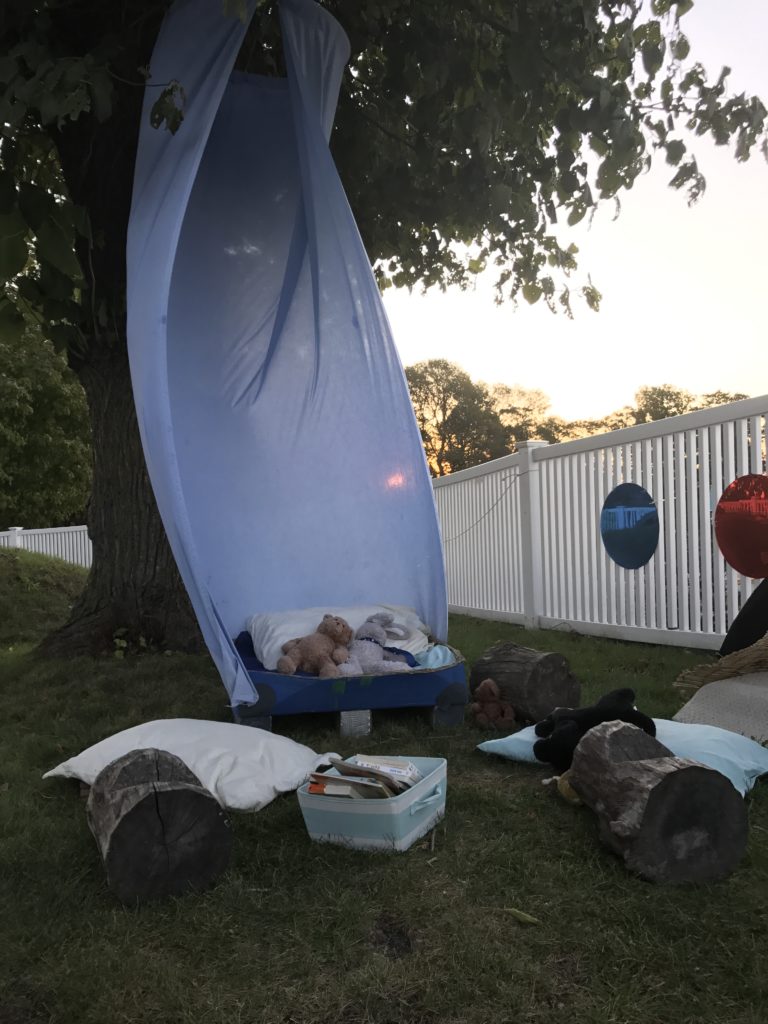 The children have lots of green space in which to explore their environment and nature. We follow the philosophy that children should be able to play outside in all weather, and here in New England, we are lucky to experience all four seasons! Our enriching outdoor space allows our toddlers to learn through play and to develop in all areas of learning. Visitors to our setting are always amazed at how much free, open space we have for the children to run around and play in.
Our entry feature was decorated by the children. Each child decorated a stone, which lines the walkway into the outside area. We provide children with various areas in which children can develop their learning. The children love creating and mixing different ingredients together in the mud kitchen, with a favorite being 'pinecone surprise'. In this area, we provide them access to different natural elements, such as mud, woodchips and mulch. We believe that children should be able to explore nature with no limits, so we allow them to get messy in their play, after all, children are 100% washable!
Our hill and climbing area provide children with the ability to move in different ways, which is vital for their physical development. Children are encouraged to participate in adventurous play and they have complete freedom and autonomy in their play. With the support of teachers, children have the ability to manage their own risks within their play and are encouraged to be creative in their learning. The children love digging in our large sandpit and riding bikes around our hilly bike track.
Whilst children have a lot of energy, they also need space to recharge. Our large tree at the center of our outside space not only provides shade but it's the perfect place for children to recharge themselves, ready for new learning and exploring. The children also have a den in which they can relax.
Through active hands-on learning, the children are able to develop their awareness of nature. The children love planting and harvesting their crops in our garden and have enjoyed exploring the different smells and textures in our sensory garden. The children also get incredibly excited when the local wildlife comes up to our area, especially the loud turkeys and the cute chipmunks!

Address
416 Pond Street
Jamaica Plain
Boston, MA  02130