British International School of Boston
Within our setting we encourage the children to explore our outside area freely for several hours each day. Outdoor time is embedded into our day and the students are given this opportunity year-round and in all weathers! This allows them the chance to explore and experience nature in all seasons and to learn about the world around them in a meaningful way.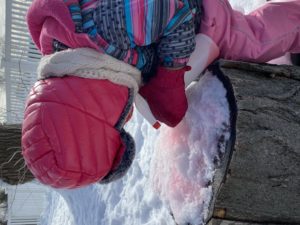 Our outdoor area has seen significant investment in recent years and it continues to remain at the forefront of development in school. Following on from the COVID 19 pandemic, we note the value of the outdoor environment even more and have seen first hand the impact which a quality outdoor environment can have on the social, emotional and physical wellbeing of our students.
We see the children fully embrace the learning opportunities outside and immerse themselves in their play by developing their own ideas, working creatively and spontaneously as well as collaborating with friends in a range of contexts. For example, the children always enjoy using their imagination in the mud kitchen or sandpit where they use the props provided to enhance their play and create wonderful delicacies or sculptures!
Our garden area also is a cherished spot, where the children help to take care of the herbs and flowers as well as learn about how things grow and change. It is also a favorite area to look at bugs and examine how they move or ask questions about what they might be doing.
Through hands-on learning and play in the outdoor environment, our students benefit in a range of ways across the curriculum. Our staff understand the value of nature and outdoor learning and continually strive to provide the best opportunities for our students and families in this area.