Bundles of Joy University, Inc.
Salisbury Campus
Our Outdoor Classroom was tired after winter and needed a makeover.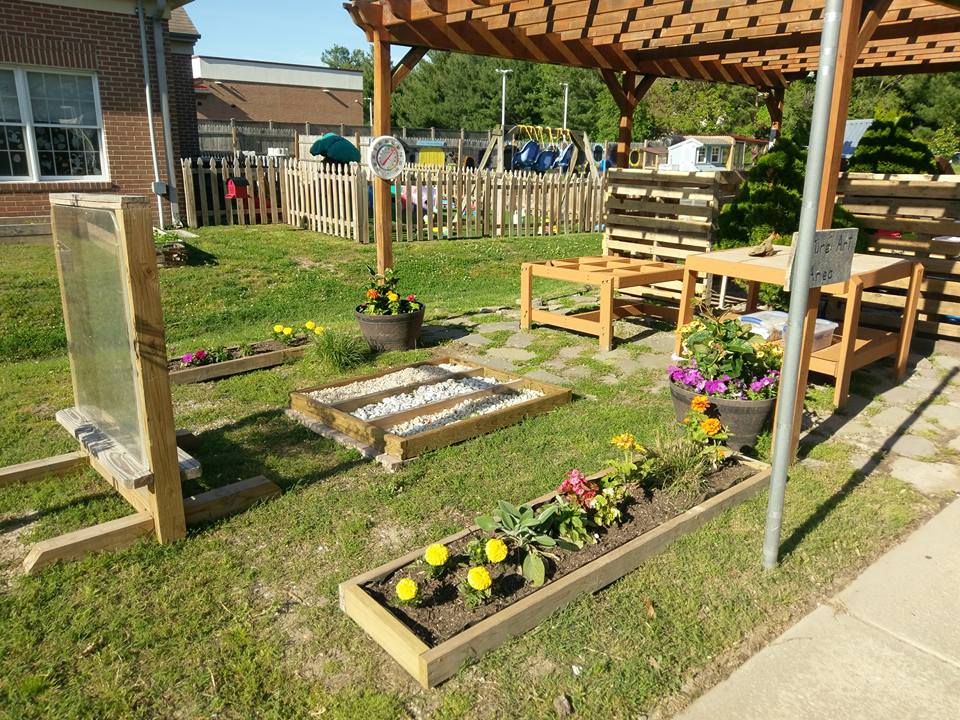 We challenged the entire school. Classrooms were grouped together and teachers drew the areas they would improve. Teachers designed improvement plans and worked with their families to get volunteers and donations. At the end of the contest, parents voted for the most improved classroom. They chose a winner, but we all won with a more beautiful, engaging space the children can't get enough of.