Busy Bees Daycare
In 2020 we completed a goal to become Nature Explore certified and create an outdoor classroom that engages all of the children we serve. Who knew that this task would help us through a pandemic? Our outdoor classroom became our ONLY classroom during this time.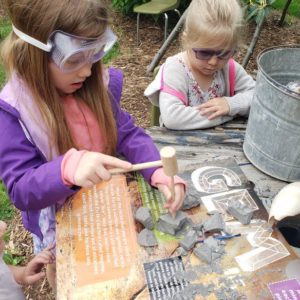 With the help and generous donations from our community, we have been able to expand on our learning in ways that a traditional classroom may not have the opportunity.
Located in Central PA, our certification in Nature Explore is our biggest marketing tool. Parent involvement is crucial during the early years and through the pandemic, this was a challenge. We used our creative thinking and found ways to involve parents in our outdoor learning while following social distancing guidelines.