Cane Creek Community Gardens
Several Master Gardener volunteers work weekly to help maintain the area so that it can be enjoyed by our community through organized 4-H clubs, workshops, and community events.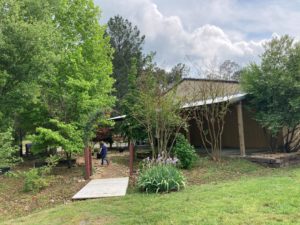 4-H Members in Wildlife, Youth Council, Clover Buds, and Home School Clubs have the opportunity throughout the year to use this environment to learn about different aspects of nature and our environment. Yearly community events like Earth Day and Fall Fest offer hundreds of other community members the opportunity to explore this outdoor area as well.