Carrollton School of the Sacred Heart
Our outdoor classroom has been a magnificent addition to our school community. Not only do the youngest children of the school enjoy using the space, but the older children as well.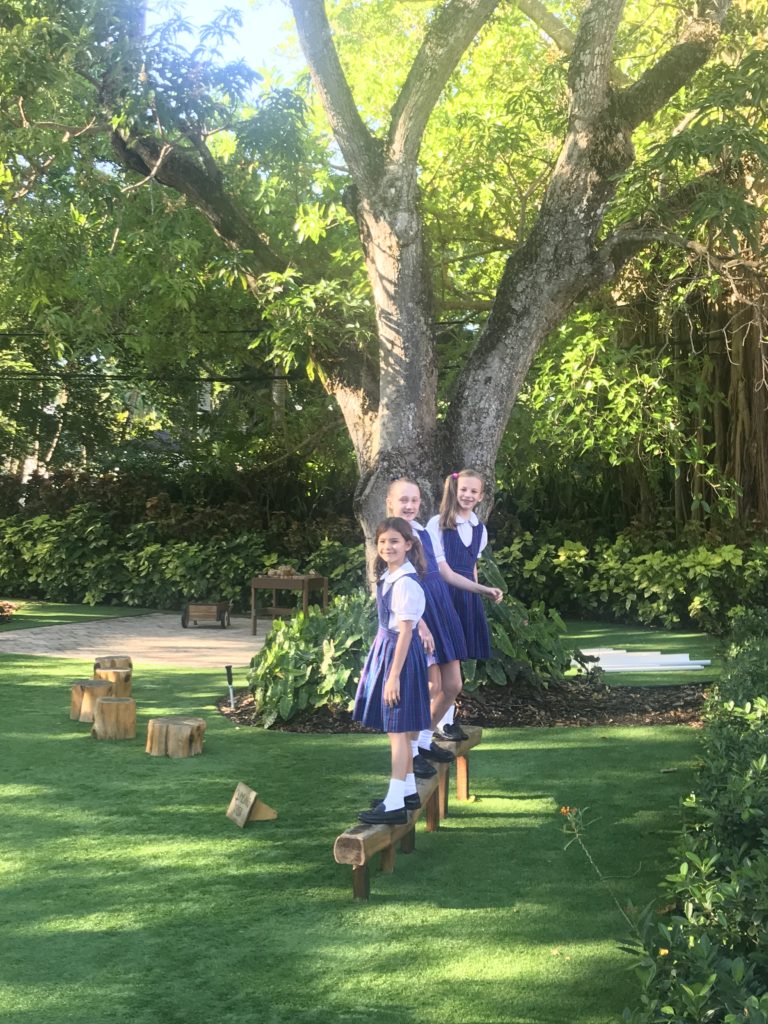 It is nestled in the perfect spot, surrounded by an enormous oak tree which is the epicenter of our campus. This space allows adults and children to see the natural beauty of our campus and our landscape. All children on both campuses have enjoyed this additional learning space. I never imagined so many kids would use the space. We use it almost every day and have hosted parent events in the space, held Science, Art, and Reading lessons and even had to create a calendar for this beautiful space because it was in such demand.
My favorite day was when members of the JH, who we share this property with, discovered the space and they slowly began sitting in the space– just to talk or to have lunch with friends. We even have a teacher who works with children who would like to learn more about the creative process. She would also like to help the entire school learn more about how to best use the space.
It did take a few visits to realize that being out there was not just a place to run around, but with supervision, this place had a specific purpose. The apparatus has not weathered in the Miami heat and rain, and many pieces have been broken or been destroyed. This summer we will buy new pieces and are looking for better ways to keep them from being destroyed. We are also working with the Director of Community Partners to find ways to include it in other ways with the larger Coconut Grove community. Right now when we host events on our campus (with other students), so that they too can enjoy the space, but it is limited. We love our space!