The Nature Explore Classroom at
Cedar River Academy at Taylor Elementary
The Rapid Roots Outdoor Classroom story began after a natural disaster. In 2008, a flood devastated Cedar Rapids, which ravaged our school and grounds. During the rebuilding process, the school district wanted to create a natural playscape to connect our urban students with the natural environment.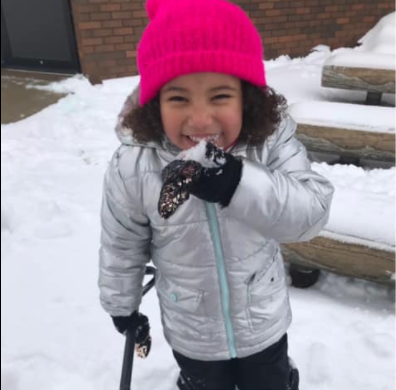 Initially, the area was only used as a preschool playground. Then, in the fall of 2019, our school transitioned into a magnet school based around sustainability and rekindled interest in fully developing the outdoor classroom.
One of our favorite areas is the pollinator garden, which is a certified Monarch Waystation. Students love searching for seeds in the flowers and identifying different types of insects. Other favorite areas include a reading nook under a shady tree, a small hill where kids can run and roll, and a sand play area. We have also hosted student performances and staff professional development on the stage in our gathering area.
The Outdoor Classroom would not have been possible without our local community. We worked with our community's Master Naturalist program to replant our pollinator garden. A landscaping company in our neighborhood donated large rock slabs to use as reading benches, and a local woodworker created the entry sign using a design from one of our teachers. The beautiful signposts in each classroom area were created by one of our talented staff members!
We are thrilled to start our outdoor classroom journey with our students and Nature Explore!

Address
720 7th Ave SW
Cedar Rapids, IA 52404