Child Care Connection
The trees we planted are growing from 3′ to 16′ tall to provide shade and places of exploration. Some of our trees are being lovingly nurtured and are at 2″.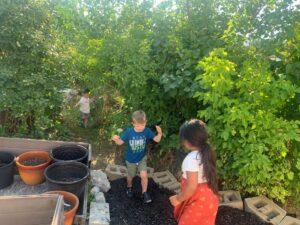 I have added a sprinkler system and a larger garden and digging area. We enjoy this area as it grows around us, a garden of growth, knowledge and full of experiences.