Children's Community
Development Center
We're grateful that we had a well-developed and maintained outdoor classroom, especially with indoor covid restrictions. Our pollinator's garden has matured quickly and the children saw, first hand, how many butterflies and bees were attracted. Our families also planned several outdoor gatherings in the fields on Friday evening, allowing their children to run freely and roll downhill while the adults had the chance to connect with each other.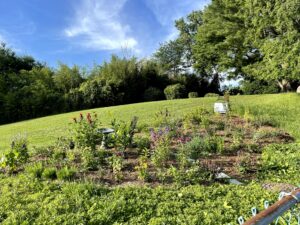 We continue to highlight the importance of nature-based experiences and find that parents embrace this philosophy, particularly since it means their children and our teachers can interact without masks.