Children's Corner
We decided to interview the children, staff and families for a few quotes and testimonials: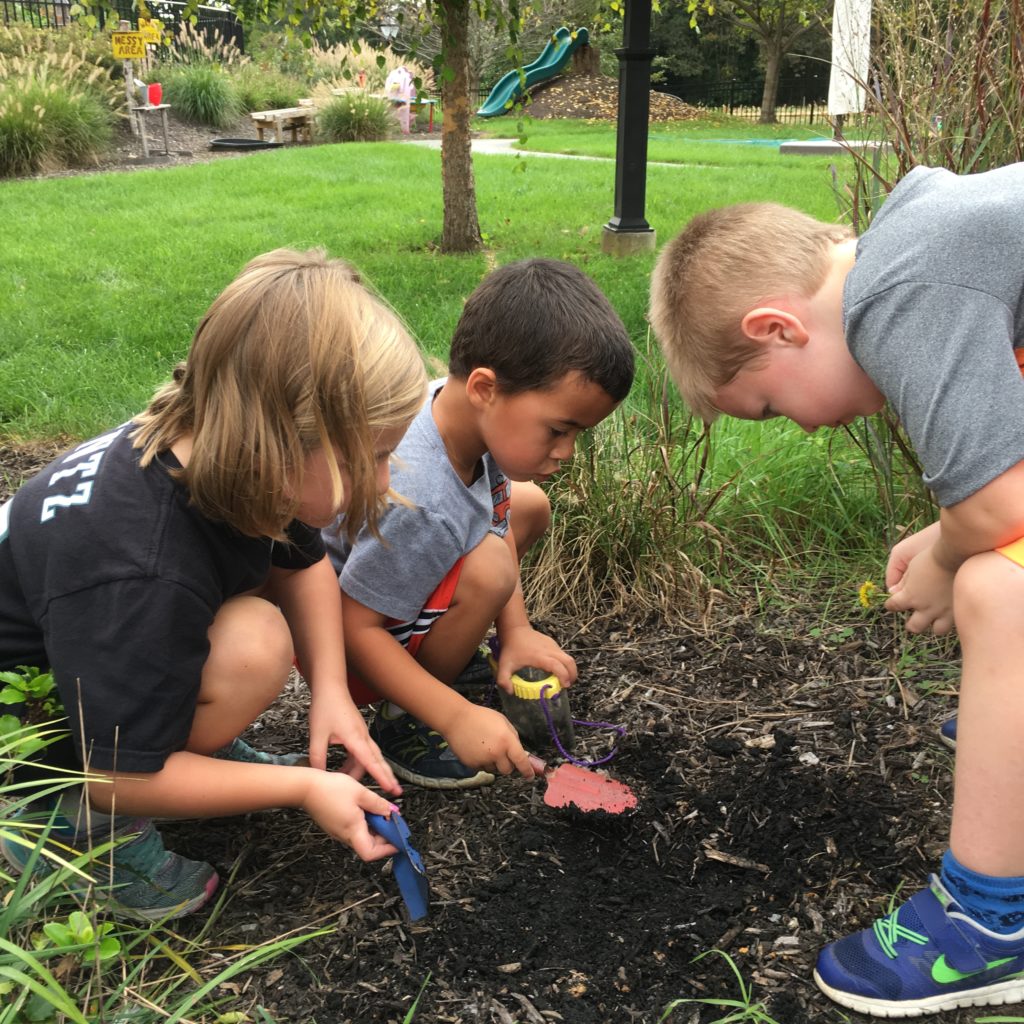 I enjoy all the variety. My favorite feature is the digging area. They are learning as they compare worm size and count seeds.
Mary (Staff)
I like the overall feel, being surrounded by grass, trees, and the natural structures. I feel the space makes me more mindful of teaching the children to care for the natural world.
Donna (staff)
I love watching the children on the slides! They have so much fun.
Gloria (volunteer)
Riding bike and going fast! Seth (2)
I like everything. Presley (4)
I like the tire swing, it spins fast and I know that I need to hold on tight. Maddie (5)
I like to dig because there are worms, I like worms! Wesley (5)
The playground at Children's Corner fosters the forgotten pieces of childhood: creativity, teamwork, and a love of dirt! Our kiddo is an OUTDOOR guy rather than screen addicted. We know that the staff and facilities of Children's Corner have contributed to his love of outdoor play and are so very grateful they are a part of Cooper's educational experience!
parent
When I first visited the Children's Corner about 8 years ago, I was so impressed with the outdoor play area. Since becoming Nature Explore certified, the outdoor play area has become a classroom that a parent could only dream of having for their child. Within the beautiful space, there is a place for music, for growing a garden, for digging in the sand and so much more. Each child can learn the best way possible….by doing.
parent