Children's Learning Center-Big Piney
Our Nature Explore outdoor classroom has been so much fun this year at the Big Piney Children's Learning Center. The children have been given many unique opportunities for hands-on experiences.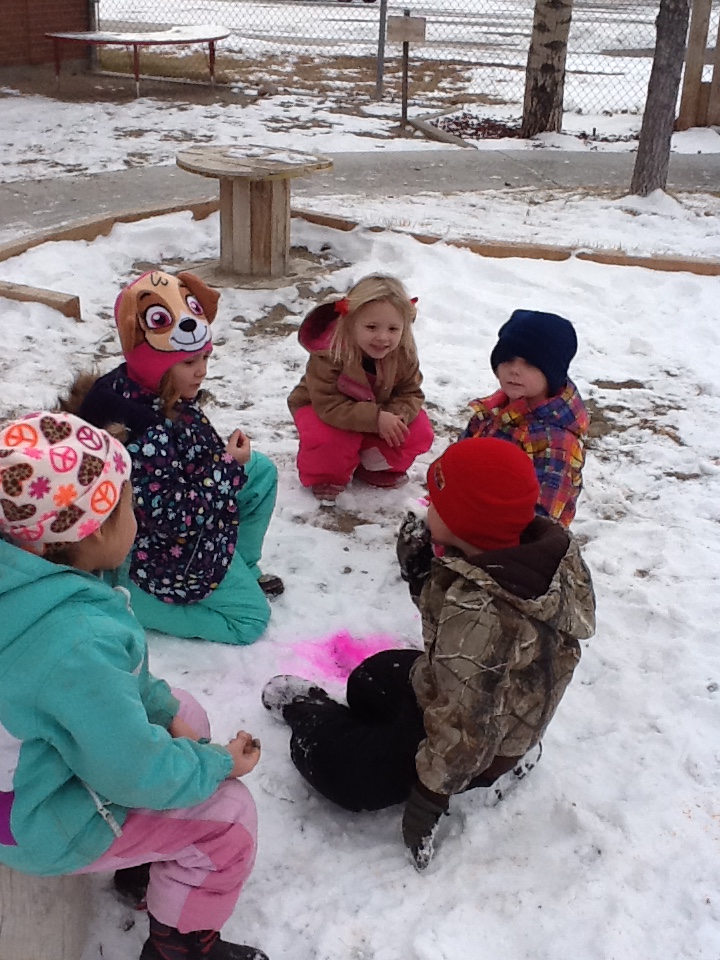 They learn things in the outdoor classroom that cannot be duplicated in our inside classroom. The children have the opportunity to explore, create, move and engage with each other. Our weather here in Big Piney gives us a great chance to play in many different temperatures and elements. Some of their favorite activities are in the snow. In the winter, the children love to sled, build snowmen and make snow angels. We also have squirt bottles with many different colors of water and they can color the snow and make designs. These experiences foster creativity and improve fine motor strength.
Last spring the children loved drawing and painting on the sidewalks. They would write their names and different letters along with creative pictures. They love to paint pet rocks and we place them around our outdoor classroom underneath the trees to make it look very colorful.
This fall we decorated our fence with scarecrows that the children stuffed. We used snow pants, plaid shirts, pumpkin heads and fun hats. The children loved crinkling the paper and stuffing them. They were fun to have hanging on the fence for everyone in the community to see.
We are very fortunate to collaborate with the local high school Child Development class. The students come over once a week and work with the children. They spend a lot of time together in our outdoor classroom. The children love interacting with them. The Child Development students have created science experiments with the children using vinegar and baking soda. They create volcanoes in the sand area and create an eruption.
We have continued to plant vegetables every spring so they are ready to eat when we come back to school in the fall. This year we had an abundance of peas. The children would go and pick them and eat them with their friends.
The outdoor classroom is an amazing area that provides endless learning opportunities.
Staci Jones – Inclusion Provider