Christ Lutheran Preschool
We are continuing to move toward full use of our Outdoor Classroom as we navigate through the pandemic that remains with us.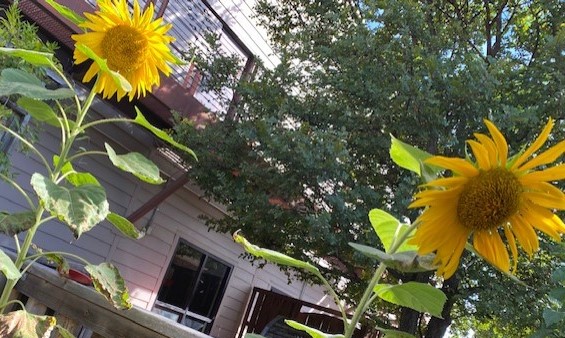 The children are delighted to have access to our sand area once again! Several sunflowers now brighten our classroom and have flourished, growing taller than the children, and a few of our teachers! In addition, the "princess tree" that joined us last year continues to grow in size! We introduced a new gardening curriculum with our PreK students, who enjoyed planting a variety of vegetables and flowers. The OC continues to be a great source of exploration and discovery; the children recently discovered that we have some tiny frogs that have made their home in our outdoor space! Each day is a new adventure in the Outdoor Classroom!