Circulo de Amigos Child Care Center
Twin Cities Nature Based Program
At Círculo de Amigos our philosophy is to ensure that our kids learn through nature, by being outdoors daily. This is a fundamental component for creating connections between children and nature.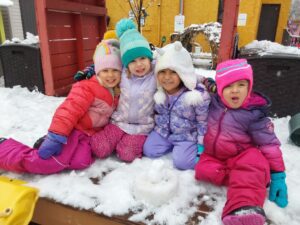 Nature instills in humans a sense of harmony and relaxation. It exposes us to living things as it promotes curiosity and exploration. With teacher guidance, children can learn about being conscious and respecting living things. Positive self-esteem is able to thrive outdoors because mother nature doesn't judge people.