Environmental Education Center
City of Plano
Our Nature Explore Classroom is nestled in the middle of suburbia, easily accessible from a high-traffic street yet
located next to a riparian habitat teeming with life.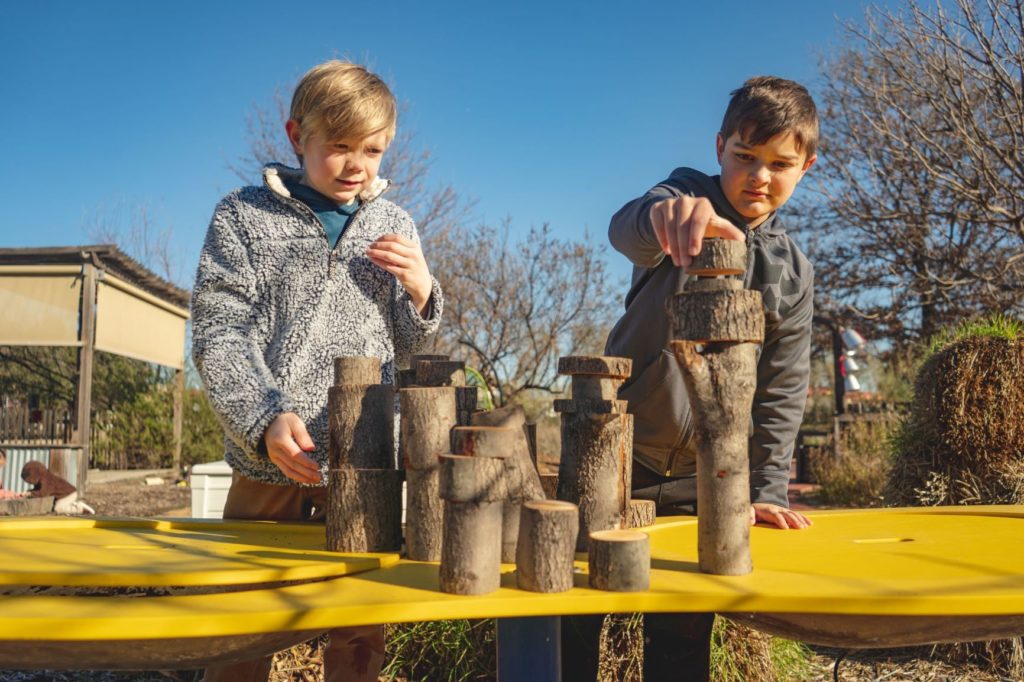 The NEC provides daily opportunities for children to explore, play and create using natural materials at an unhurried, self-directed pace. Its proximity to a creek with conservation buffer zones and the Nature Explore Trail allow children of all ages to observe insects, birds, turtles, fish, rabbits and other creek critters. The butterfly walk is a haven of nectar plants for local insects.
Volunteer garden workdays keep the area ready to receive youngsters and provide an opportunity for adult and
teen volunteers to play in nature, too. Whether it is restacking haybales for climbing, reconfiguring the stumps for the walking maze, refurbishing percussion instruments, or resupplying the art bench, volunteers enjoy looking at (and sometimes experiencing) the activities through the children's point of view.