Cornell Cooperative Extension
Suffolk County Farm
and Education Center
The journey to create the Nature Explore classroom began over 12 years ago, at a conference about the importance of children spending time outdoors.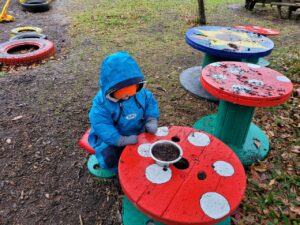 Being outside, in the fresh air, spread out from others learning, exploring and playing has never been more important. Heading into another year where the Nature Explore Classroom is even more important than at its start, proves all the hard work to get it started was all worth it.