Cottonwood Enrichment Center
The outdoor classroom continues to change and grow at Cottonwood.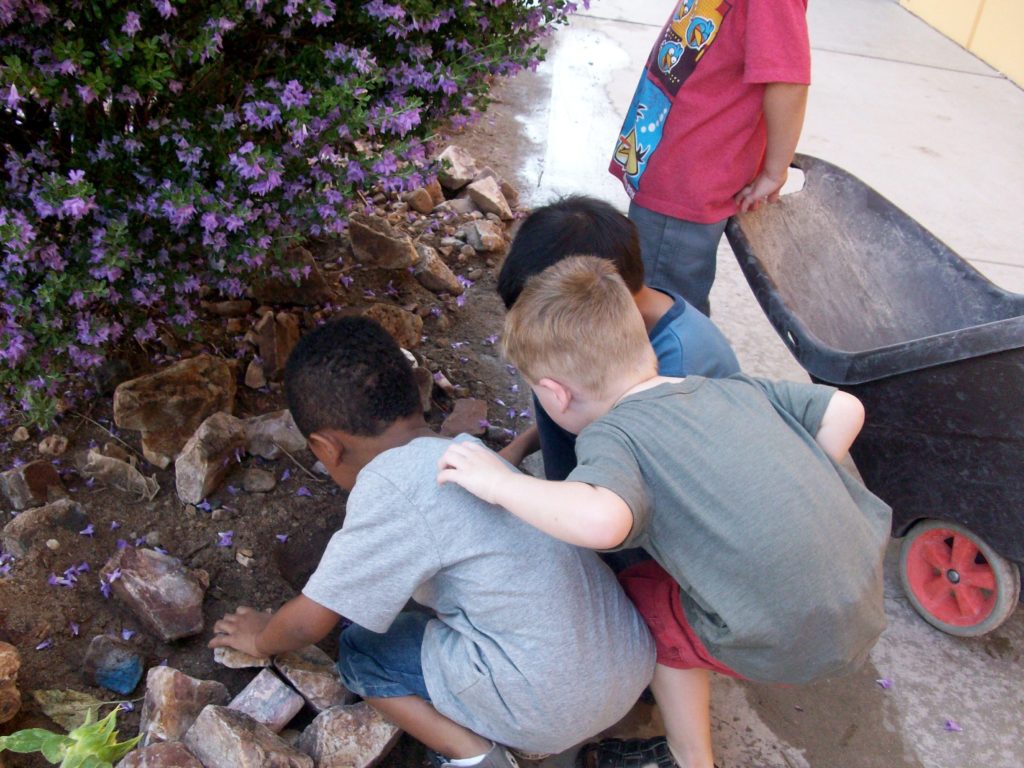 United Way's Days of Caring volunteers made many improvements in the gardens and grounds on our campus. The Rita Ranch garden club continues to advocate and guide our teachers into making improvements in our outdoor environment. The recent addition of the chicken coop and the desert tortoise habitat on the school campus allows the children to take nature walks beyond our Certified environment.
The teachers are currently improving the outdoor water wall, the outdoor reading area and the music house. This year during our spring planting day the children and families will be creating recycled wind chimes, garden stones and of course planting seeds and a new tree. Journalling and drawing are encouraged as an outdoor activity and the addition of the loose parts area encourages the children to build and explore with open-ended materials. The children are immersed in Life Skills in the outdoor environment. The watering, weeding and pruning of the garden beds is a daily activity for the children. This is such an important part of learning that nurtures the children's natural curiosity and the desire to explore their world through meaningful ways.
"I cannot imagine a children's center without a Nature Explore Certified Outdoor Classroom, it reminds us that we must be intentional, resourceful and relevant in planning outdoor spaces for children to learn, create, explore, research and communicate together. Brian's Park continues to grow and thrive under the leadership of teachers, children and families in our community.