The Nature Explore Classroom at
Cottonwood Enrichment Center
The Cottonwood Enrichment Center dedicated their outdoor play area as a memorial park to Brian Wilson, a son of one of the teachers who sadly passed away.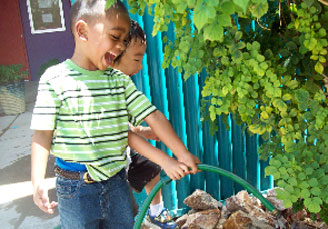 The community came together to create the playground area, dedicated it to Brian and worked together to turn this beautiful outdoor space into a certified Nature Explore Classroom. Through the Days of Caring program, IBM staff installed a very large shade area.
The entrance includes a sign and boulder along with a sculpture created by Brian's dad. As you look over the park, you will see a variety of trees as well as a vegetable garden, butterfly garden, sensory garden and a memory garden. Flowers, placed in the ground and in pots, add interest and beauty to the space.
Brian's park is designed in honor of children. They have worked very hard to ensure that the space is organized with clearly designated and labeled areas. The teachers work together to keep the park from becoming cluttered as well as encouraging appropriate usage.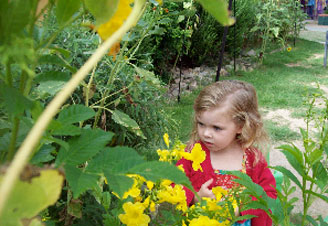 With the Nature Explore Classroom in place, Cottonwood Enrichment Center staff maintain a wonderful place to connect children with nature on a daily basis. They encourage children to develop a deep love for the earth by investigating nature, collecting insects and flowers and spending time outdoors.
A grandparent said, "I love that my granddaughter can come here and get muddy. This is a great place for her to experience nature!"

Address
9950 E. Rees Loop
Tucson, AZ 85747