The Nature Explore Classroom at
Creative Nature Playschool
Creative Nature Playschool is an in-home nature-based recreational preschool and child care program open to children 2 ½ to 5 ½. At CNP we look beyond the ABC's and 123's by instilling a lifelong love for play, learning, and our natural environment.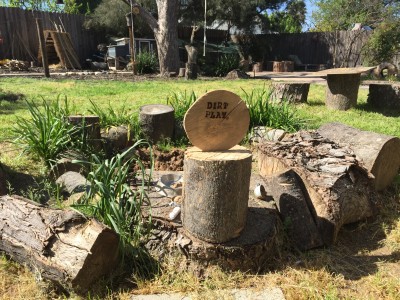 At CNP we strongly believe that nature is an integral part of a child's development and mental health. Growing research states that more time spent in nature can improve health and reduce stress, in every age. Each day at CNP is filled with time spent outside! We spend time learning about plants, animals, the environment and how to be good stewards of our surroundings. Through positive experiences with nature, we set the stage for a lifetime commitment to caring for the earth, animals, and our communities. Whether it is exploring for worms in the compost, making new friends in a stick teepee, or expanding vocabulary through the use of earth-based products, nature can be the source of better outcomes for children.
At CNP we strongly believe that children learn social-emotional, cognitive, and physical developmental skills best through play. Play also allows children to expand their imagination and creativity. At CNP there is a healthy balance of both child and teacher-directed play and we strongly believe that safe risks are beneficial for the development of life skills and setting their own limitations.
At CNP we also believe in teaching a solid foundation of school readiness skills, as each child becomes developmentally ready. CNP accomplishes this by utilizing Growing Up WILD curriculum, an environmental education curriculum designed for early childhood education and produced by the Council of Environmental Education and Project Wild. At CNP we are committed to providing the best possible environment for our playschoolers, that's why we are proud to also support and participate in the Eco-Healthy Child Care Program run by the Children's Environmental Health Network. This certification program recognizes providers who use the least toxic, most sustainable practices. For more information please check out our website and Facebook pages!
At Creative Nature Playschool learning is inspired by Nature!

Address
Orangevale, CA 95662