The Nature Explore Classroom at
Crestridge International and Dual Language Magnet
We believe that every child should have the opportunity to thrive.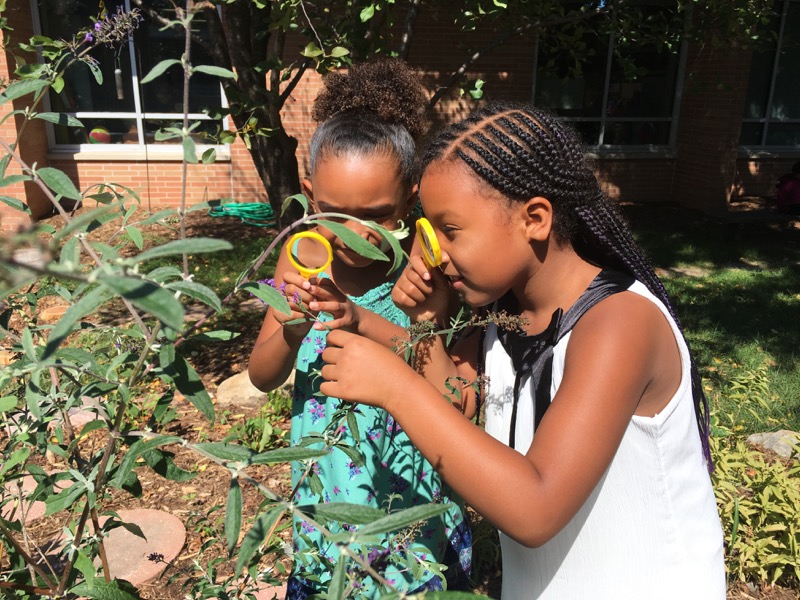 All children benefit from positive connections with the natural world as a regular part of their healthy growth and development. Unfortunately, today's children, especially those from disadvantaged backgrounds, are spending less and less time outdoors. Disconnection from nature can lead to harmful effects such as childhood obesity, an increased prevalence of attention deficit issues, and the development of a fear of the natural world—all problems exacerbated in our most vulnerable children.
Research shows that regular time in nature facilitates better social and physical development; improves fitness; inspires creative problem solving; reduces stress; creates empathy for nature; and supports whole-child learning, including science, language and literacy, visual-spatial learning, and mathematics.
Our goal is to create and sustain a high-impact Nature Explore Classroom in the middle of Omaha. Crestridge is a magnet school that serves a diverse and at-risk population including many children who receive free/reduced lunches, are English Language Learners, and qualify for Special Education. We could not have created this beautiful space without the Nature Explore Sponsored Outdoor Classroom that was generously made possible by the Sherwood Foundation.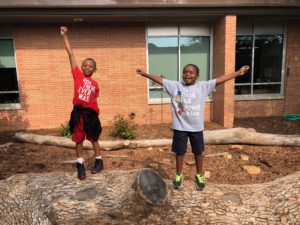 Address
818 Crestridge Road
Omaha, NE  68154