The Nature Explore Classroom at
Desert Botanical Garden-Cactus Clubhouse
Desert Botanical Garden is inviting kids to engage with the outdoors around them at Cactus Clubhouse, a brand-new nature play space. The open-aired, 8,000-square-foot play area provides unstructured, child-led activities for kids ages 12 and under, to help them discover the fun of the natural world by climbing, creating and building with various organic materials.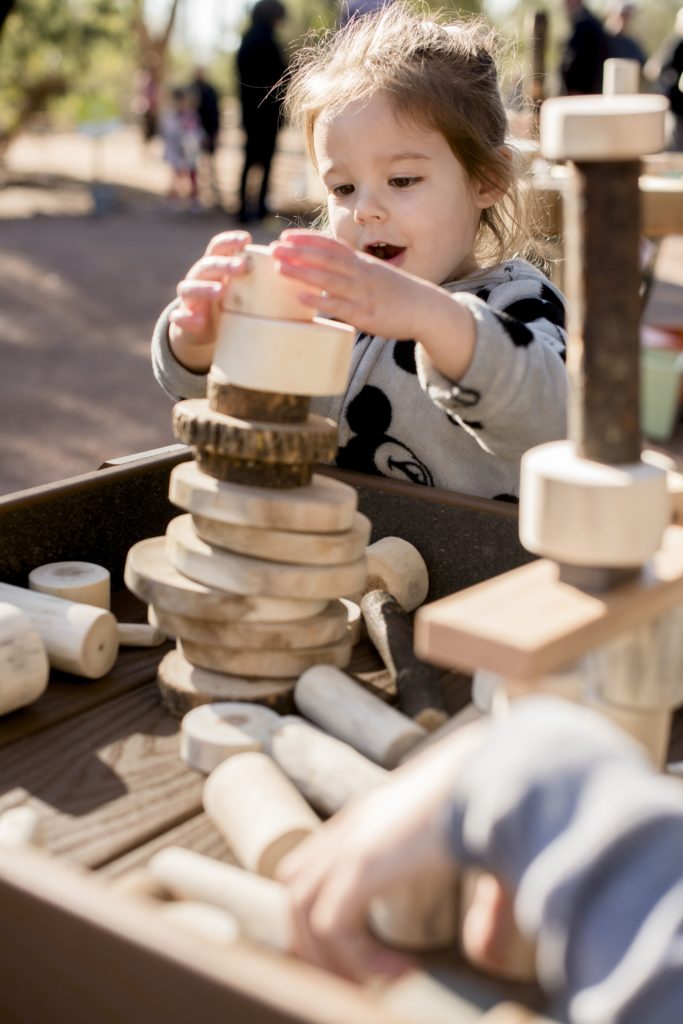 Throughout Cactus Clubhouse, kids encounter several stations and activities designed to spark independent play, while encouraging physical, cognitive and behavioral growth. Activity areas include opportunities to engage in nature art, music and movement, climbing and balancing, building and creative play, and digging.
"The Garden has been a place for relaxation and connection with the natural world for 80 years, and we help visitors of all ages discover the beauty of the Sonoran Desert and learn to care for it," says Ken Schutz, Dr. William Huizingh Executive Director. "As we look to the future of desert conservation and preservation, we know that the children of today are the conservationists of tomorrow. We see Cactus Clubhouse being a fun and safe place where children can form those vital connections with nature and establish an appreciation in the outdoors that can follow them through adulthood. We are truly grateful to the Forest Service for helping us with this achievement for not only the Garden but for our community and desert enthusiasts around the world."
Cactus Clubhouse opened in February 2020 to a crowd full of children, families and longtime Garden supporters. The event was capped by a dedication from one of our Teens in the Garden volunteers and a ribbon-cutting by the Leidhecker family, whose daughters have been growing up with the Garden's nature-based programming.
Cactus Clubhouse is made possible by grants from the USDA Forest Service and the Pharos Foundation in collaboration with Dimensions Educational Research Foundation.

see most recent
Address
1201 N. Galvin Parkway
Phoenix, AZ 86008