The Nature Explore Classroom at
Desert Willow Early Childhood and School Age Programs
Our program's journey began nearly 3 years ago when our team decided to increase our children's outdoor experiences by creating additional centers and garden areas outside.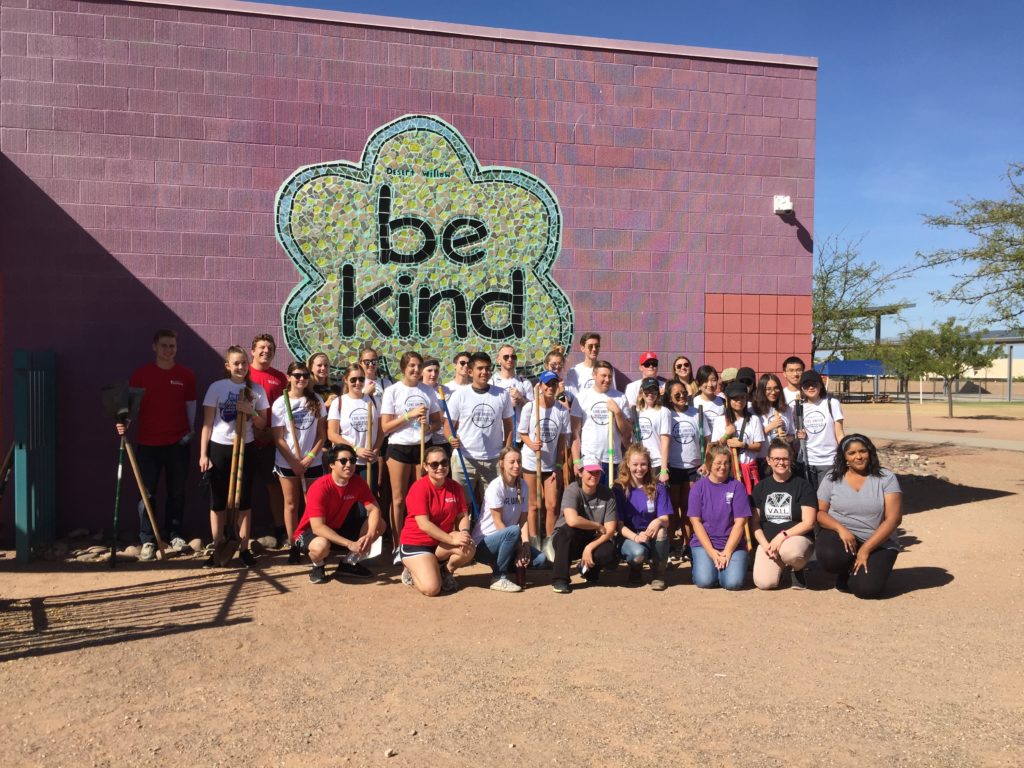 From the very beginning until now, we have created not only a variety of areas outside but added a new age group to our program that includes toddlers. This addition of a new group of children helped us in creating a specific area that toddlers could explore safely. We were able to work with the school principal and teachers to build a fence that would create a separate space for the toddlers and still allow the older school-age children to use their space at any time.
We also worked with volunteers from the local United Way during "Days of Caring". Over 20 volunteers from the local university worked all day on a Saturday to help us recreate our outdoor space and build additional garden areas in both our early childhood playground and our school-age outdoor space.
Our annual family events include a Family Garden Party, held to encourage our families to be a part of our outdoor playgrounds. Families helped plant seeds and other plants and children enjoyed creating wind chimes, stepping stones and other garden items to place in the garden. The children helped decide where the garden sign would be placed in the new garden area.

Address
9400 E. Esmond Loop
Tucson, AZ  85747