DKH Academy
We are thrilled to be renewing our Nature Explore Certification. Each year our parents and children are excited for our Nature Explore Classroom. This is my first year as the Nature Explore Coordinator and have really enjoyed working with the children in the outdoor classroom.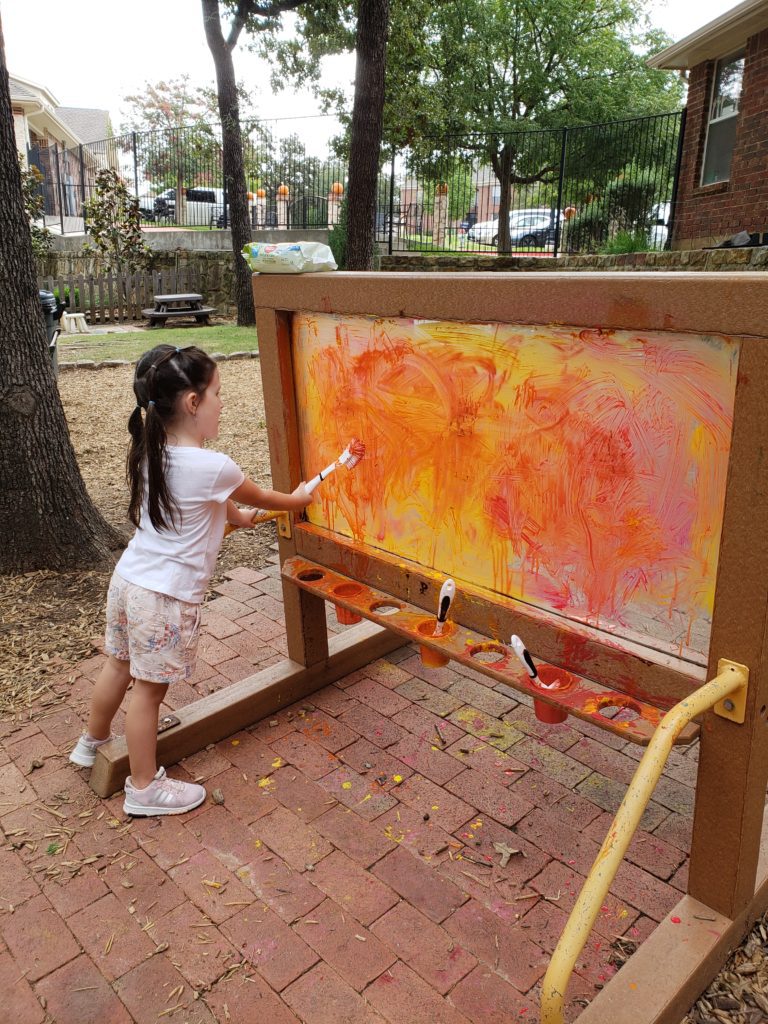 I help to engage the children in many fine and gross motor activities while learning about the environment around us. I provide new lesson plans each week with new hands-on materials to help enhance the experience with utilizing our Nature Explore playground.
We are in the process of updating our Nature Explore Classroom. We are working closely with our PTO to bring in or revamp some of our Nature Explore Classroom. We plan to add in a digging station, a sensory wall, balance beam, and living box.