Dora L. Lewis
Family and Child Development Center
at the Weinstein JCC
This past year has been one full of uncertainty, challenges, and changes for anyone involved in early childhood education, and our school is no different.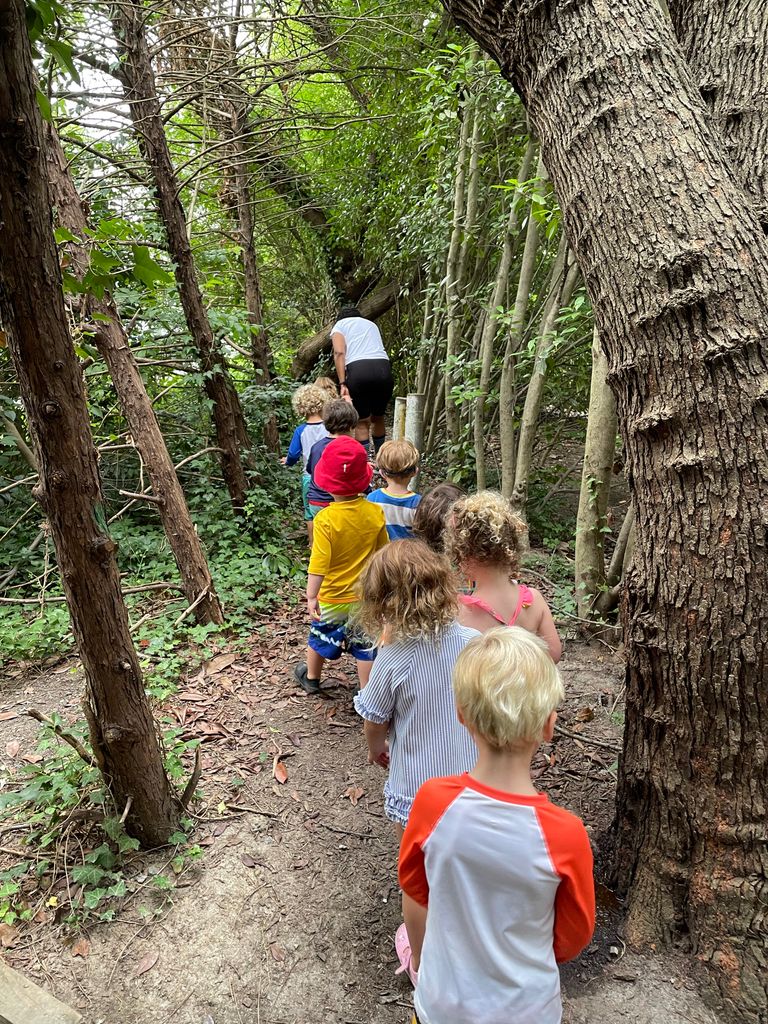 Under the protocols provided by the CDC, VA Dept. of Health, and VA State Licensing, we were able to re-imagine our program to better meet the needs of our families, while also enhancing our nature based program to include extended time for meaningful outdoor learning and additional natural play areas around our campus.
We now have 9 outdoor play spaces besides our two Nature Explore Certified Classrooms, through which the classes rotate daily spending the majority of their days outdoors in all weather. This enables us to maintain social distancing between the pods while also supporting authentic outdoor experiences such as creek walks and exploration, tree climbing, shady areas, a retention pond, a grassy hill on the front lawn and a "secret garden" for quiet times. The addition of these "wild" spaces has been such a positive change for our school and the children as they continue to build competencies, stretch imaginations and strengthen their connections to the natural world.