Early Learning Center
of Granger Community Church
Many children don't have the opportunity to play and enjoy the outdoors for various reasons. At the ELC we have the opportunity to help our children and their families become stewards of the earth by making connections with the natural world.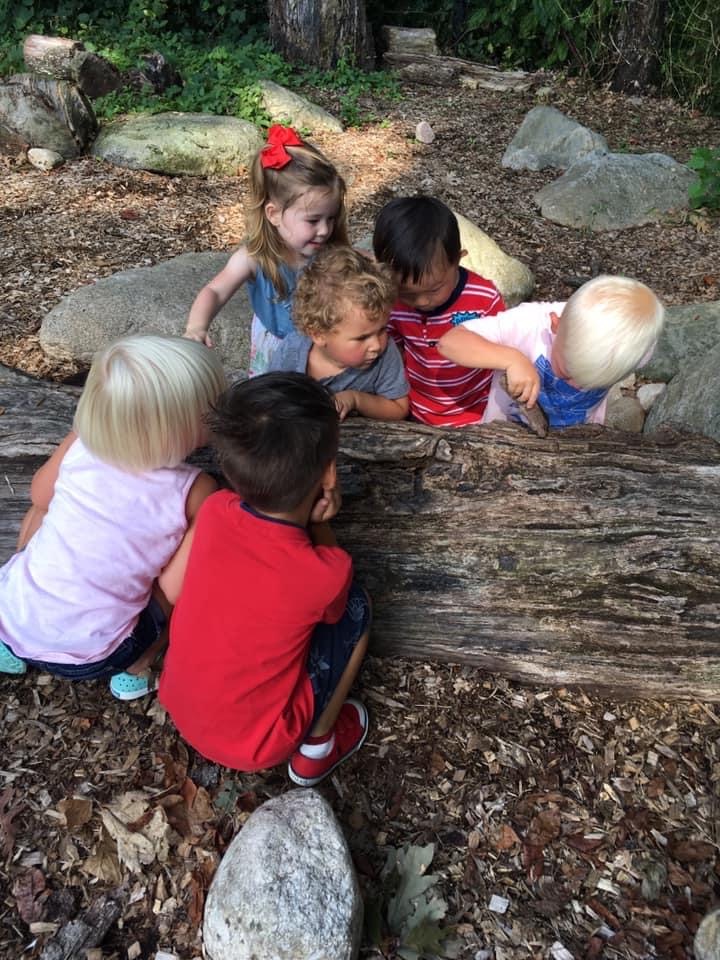 The children know that all of our playground equipment was made from the trees that were where our Nature Explore Classroom is now. Every part of our classroom is made out of natural materials. We are so blessed to have the space available to provide such an educationally rich opportunity for our children to play in daily. Rather than playing with plastic materials/toys, they get to explore a log with bugs in it, build creations out of rocks and sticks, dig in the mud, play tag, sled down a hill (in the winter), or just sit on a natural bench and have a conversation about how a caterpillar changes into a butterfly. The children's experiences are nature-rich thanks to the materials we have provided for them to explore.
However, our playground is showing its age over the past year or two. We have been hard at work making plans to host an auction this fall to raise funds to make the necessary repairs. We are committed to keeping the children safe while engaging in their natural and rich play experiences along with maintaining the excellent quality of our equipment and materials.
We have set the standard for what a certified Nature Explore Classroom looks like and we are committed to maintaining this standard. We foster the foundational love of the earth by planting the seeds of stewardship in each one of our children who attend the Early Learning Center of Granger Community Church.