Early Learning Center
of Granger Community Church
FAITH CONNECTIONS Oftentimes, people wonder how children develop their faith in a natural space. Sometimes it comes from connecting with their own family members in the outdoor space, sharing a love for God's creation together as they did for one of our events, "Grahams with Grams (and Gramps)".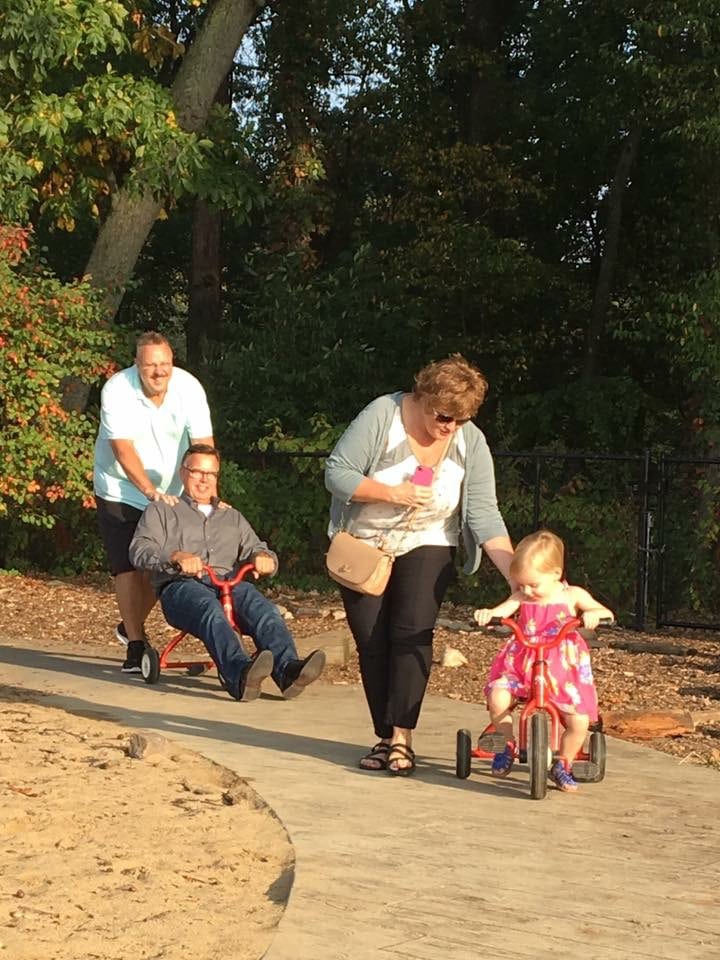 For our staff, they observe that children seem to have an intimate trust and faith in connecting to God through nature. One day, one of our Associate Teachers, Maddi, described her observations of Lauren (4), as she played outside after school. She noticed Lauren happily running back and forth between a group of trees that were swaying in the wind one sunny afternoon. She was laughing and talking, but there were no children near her. She continued for almost 30 minutes until Maddi decided to call her over and find out what she was doing. When Maddi asked her, Lauren replied nonchalantly, "Oh, I'm just talking to God." As Maddi continued to ask questions, Lauren answered patiently until finally, Lauren said, "Can I just go back to talking with God now?" and ran joyfully back over to her spot where the trees moved with the wind. It was that simple for her.
ART We have an Artist in Residence, Ms. Olivia, who works with the children in many natural spaces outside, including the Outdoor Classroom for a mixed media experience called "Earth Art". As Olivia works with the children, she not only helps them become better observers of the finest details in nature but also speaks into their young lives as they relate to our Creator. Olivia works with the children in small groups to observe natural objects closely, and then allows them to explore different art mediums as they try to recreate what they see.
She exposes them to other artists and their works, which are drawn from nature, to show others perspectives. The children use graphite, charcoal, watercolor, tempera, colored paper, and clay to represent nature. One of their most favorite art classes is to create Earth Art; they gather materials from the Outdoor Classroom and then carefully place the items together to form a 3D creation. Ms. Olivia then photographs their art and mattes the photos for display in the classroom.
SCIENCE This year, we redesigned our Butterfly Garden and added many additional plants that Monarch butterflies love! Consequently, the children noticed many fat caterpillars munching away this year. We created habitats for eight of these Monarch caterpillars from large, clear pretzel containers, butter
We created habitats for eight of these Monarch caterpillars from large, clear pretzel containers, butter tubs, milkweed and some screen. For three weeks, our entire school of 125 children, along with the parents and teachers studied Monarchs, from the eggs to the caterpillars to the J shapes to the chrysalis and finally the butterflies! They were released with great celebration. From the study, the children learned about specific vocabulary, life cycles of butterflies, habitats, observation, measurement, and many other concepts for math and science as well as art, language, and literature.