East Heights UMC Preschool
Our Nature Explore Outdoor Classroom space is utilized each and every day by our preschool students. We are always looking for ways to improve the space which includes doing minor repairs.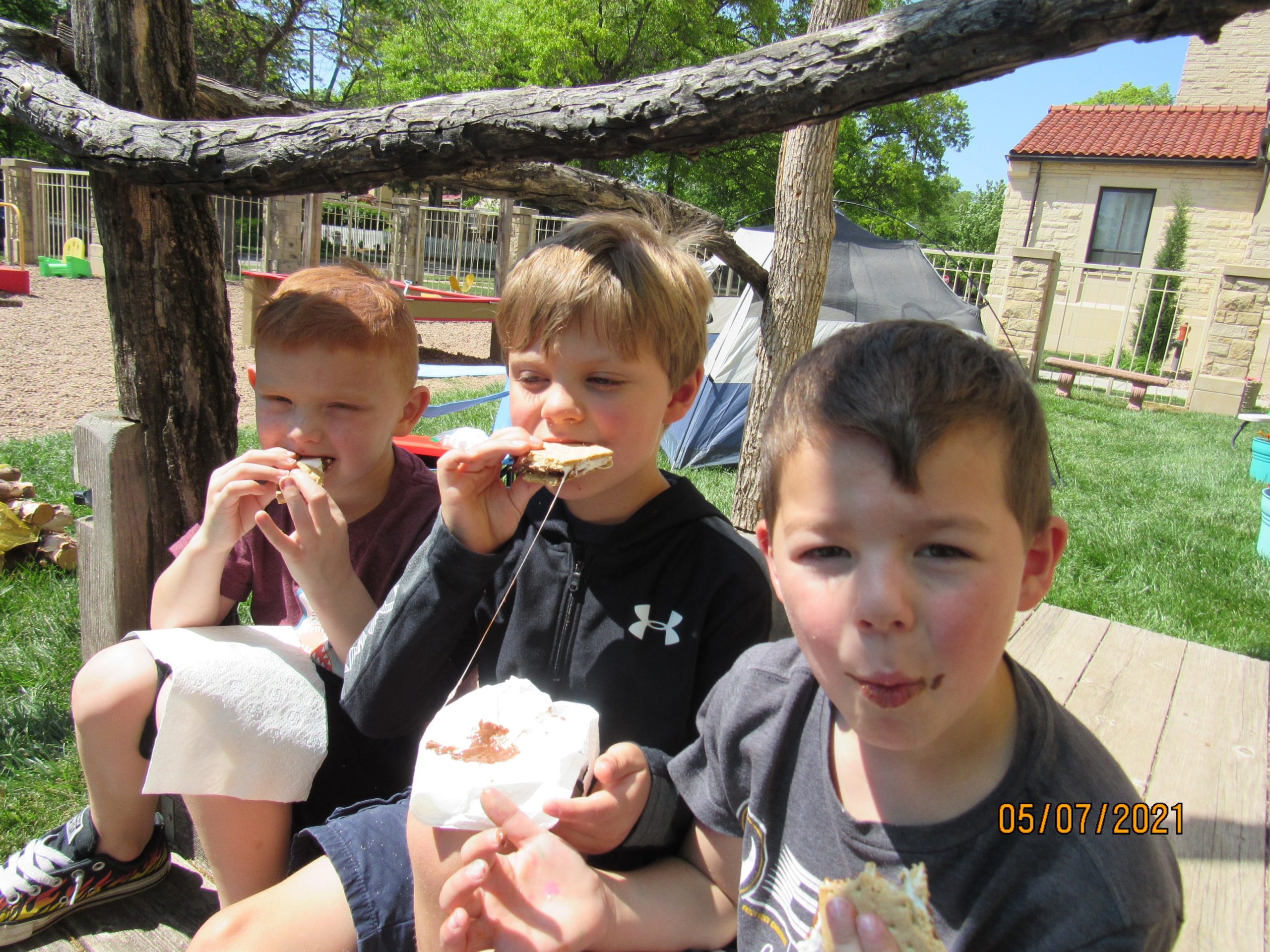 Each year we try to add something new. This year we received a grant and were able to add three new picnic tables. This will allow the teachers the seating to take their classroom outside and engage in many different projects. The grant is also making it possible for us to upgrade our music wall. We are brainstorming ideas to complete this project in the spring.
This past school year, to celebrate summer coming, we took the children outside to the outdoor classroom to have a camp out. We set up tents and had a fishing pond and a fire to make s'mores (pretend of course). The children loved playing in the tents, having a picnic at the picnic table, fishing in the pond and making s'mores. As a special treat the children got to eat smore's out side around the fire.
The teachers are always observing and listening to the children while they are exploring and playing in the Outdoor Classroom to inspire us to continue to give the children what they need and desire for the space. As the children grow and move through the program they feel a sense of ownership. We want to continue to create a classroom in our canvas to explore the wonderful creation and wonder of nature that God created. This space helps to build a strong foundation and gives the children the opportunity to grow and learn in a fun and exciting environment.