EcoTarium
Located in the heart of the Commonwealth, and the second-largest city in New England, the Nature Explore Outdoor Exhibit at the EcoTarium in Worcester, MA offers endless play opportunities and engagement with nature to families in this urban community and beyond.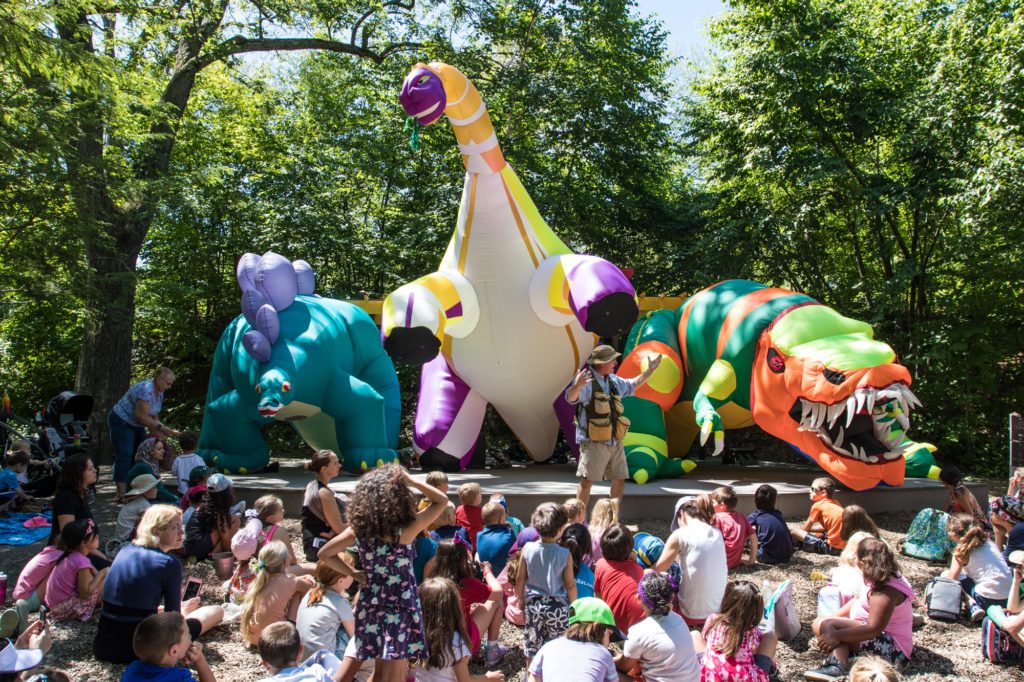 The Nature Explore Outdoor Exhibit consists of twelve interactive play areas designed to engage families in open-ended imaginative play and to get hands-on with nature. On June 28, 2018, the EcoTarium held its third annual Mud Day Celebration! This year we added new games, a story time and invited everyone to help create our Mud Sensory Zone. In spite (or maybe because of) the rainy forecast and a few downpours, the event was well attended and the afternoon was full of good old-fashioned muddy fun! Children and adults participated in mud toss games, mud sensory walks, mud story time, mud painting and more.
The EcoTarium's museum education team offered a variety of pop up nature programs including nature art experiences, observation games, science discovery programs, cooperative building projects and animal behavior observation opportunities. A new addition to programming this summer is our Sunday afternoon Nature Discovery program. Held every Sunday throughout the summer, we invite families to explore nature topics through hands-on experiences.
The most popular areas continue to be the sand digging area and the Water Pump/Messy Materials Area. The provision of loose parts combined with the imagination and creativity of our young guests result in a variety of "campsites", "mud kitchen restaurants", rock/stick dams and tiny habitats for gnomes being constructed.
The Music and Movement Area includes a stage, which is often used by children to put on their own skits using colorful cloth, costume animal wings, and their imagination. In the summer of 2018, the EcoTarium held its fourth series of interactive music, theater, and dance performances, Nature Explore: Live!, funded by a grant from the Worcester Arts Council.
The exhibit, which opened in August 2014, was a collaborative effort between EcoTarium's trustees and staff, the landscape architect/educator team from Dimensions Educational Research Foundation, the dedicated work of a local landscaping company, and through the generous support of community donors and sponsors.