Edward "Babe" Gomez Heritage
We continue to weed, plant, harvest, mulch, replace signs, add features and purchase materials. We also work with families and the community.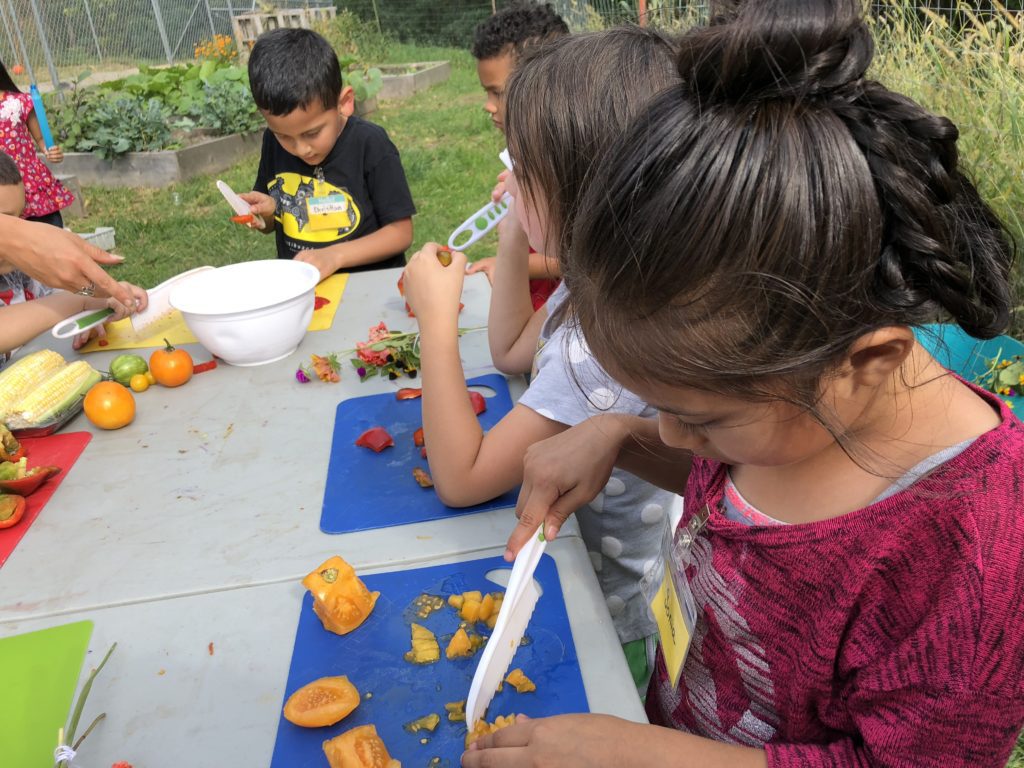 Wells Fargo plants with us and we host family clean up nights. A local church assisted in an organized clean-up and fresh mulching this fall. A new local clothing store, Dusted Charm, held a fundraiser sale and we received 25% of the sales for our OC…$1000! We purchased and had planted by a local nursery: a unique Espalier apple tree, silver maple, a catalpa, and six hibiscus!
Staff gathered for Nature Explore workshops last spring and Mrs. Carlson-pruch assisted and mentored other staff, providing information and new materials. She also taught other art teachers in the district about the research-based LMBS. Octavia Butler and Stephanie Carlson-Pruch attended the Leadership Institute Conference in July 2018.
We have had family nights in the Outdoor Classrooms and provide ideas for things they can do with their families at home. We host cleanup and gathering nights and families assist with these, by helping mulch, plant and harvest.
We have collaborated with Big Gardens and local gardening groups both with planting/maintaining, and harvesting; also with Wells Fargo who comes in and assists with getting beds ready, planting, harvesting, and teaching students about nature and money management. We also are working with a local lawn/plant service, bringing in trees and re-imagining parts of our Timberwolf Park.