expERIEnce Children's Museum
Discovery Corner, an Outdoor Classroom had its grand opening on June 2, 2015.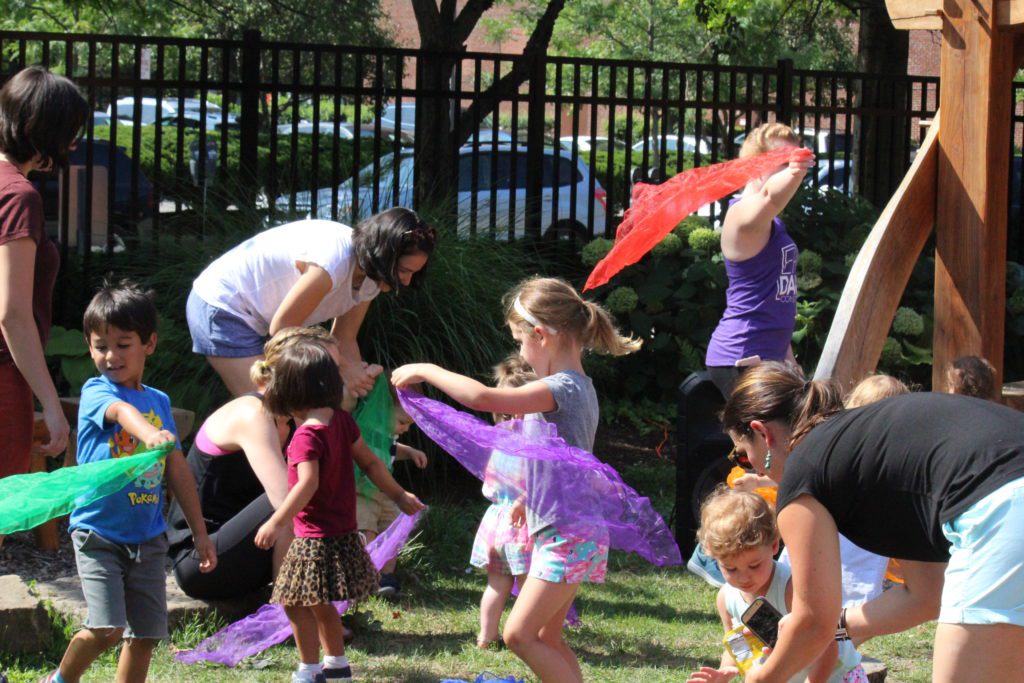 Discovery Corner is an outdoor classroom featuring 10 interactive outdoor exhibits located next to the expERIEnce Children's Museum in the heart of downtown Erie, Pennsylvania. Annual maintenance is supported through PHMC grant funding.
Visitors are greeted by an entry arbor welcoming them to the outdoor classroom where trees, shrubs and perennial plantings lead guests along pathways from space to space. All natural materials including plants, stone, and wood delineate all spaces providing an outdoor oasis. In Discovery Corner, children develop language, discover and investigate the natural world, practice mathematical concepts, develop a positive sense of self, actively participate in learning, express their emotions, and move all while interacting with nature.
Discovery Corner provides outdoor learning experiences for nearly 50,000 guests including more than 3,000 students each year. It is a space for families to interact with nature through comprehensive programming and by a design that helps children to use the natural world as an integral part of learning. Discovery Corner is the first outdoor learning space for the expERIEnce Children's Museum and has allowed the Children's Museum to grow into a year-round destination and a place for unique learning both inside and outside.