Finney County Public Library
Garden City's own Nature Explore Classroom is in a magical area just outside the Finney County Library. Extra effort was made to give the classroom a fantasy feel, to encourage children's imaginations.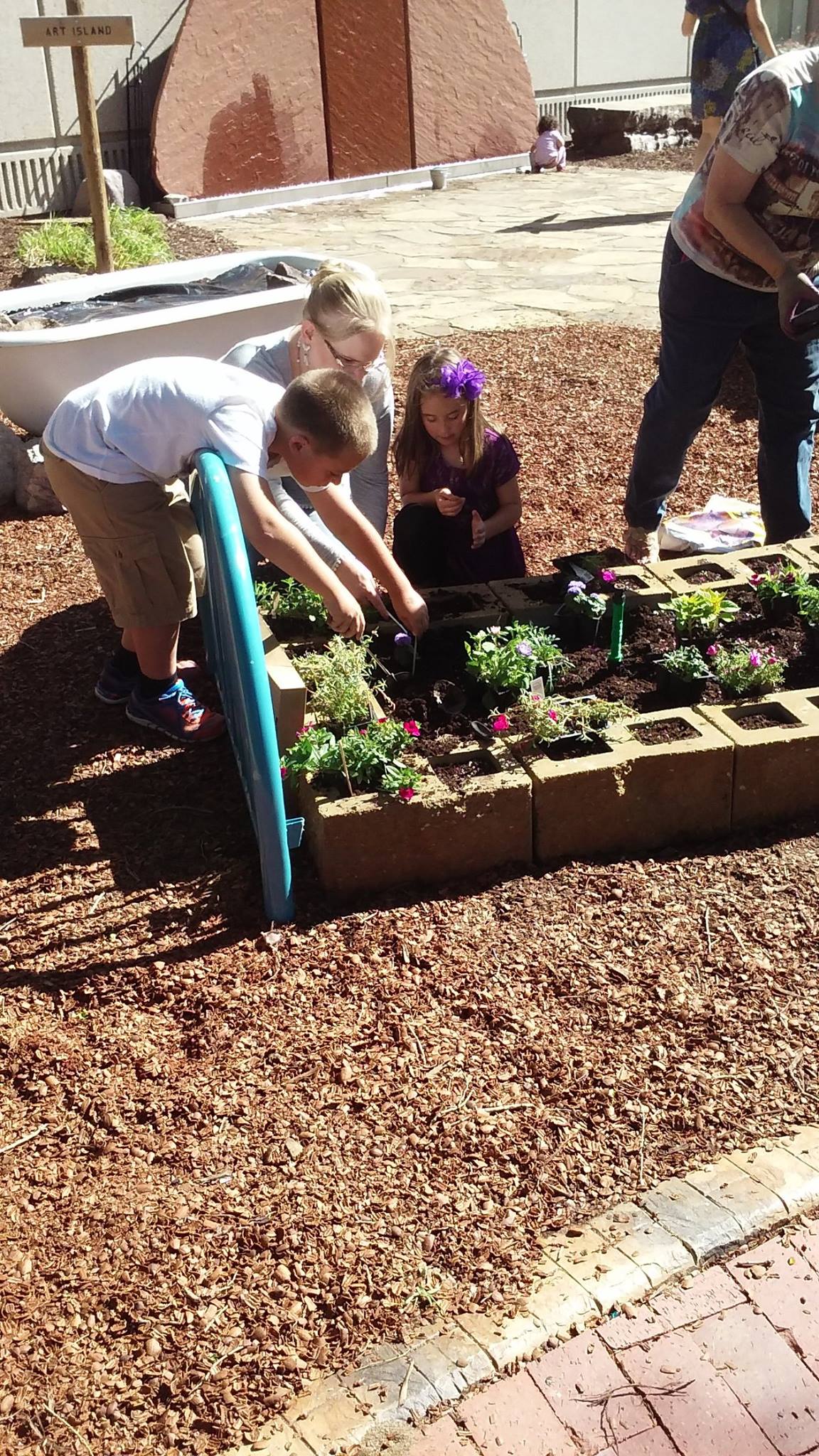 There are plenty of places to to cuddle up with a book, look at different bugs, play in the water and just sit and enjoy the season. The classroom was designed to give full visibility from all areas at all times. In addition to the simple design layout, security cameras have a view of all of the areas and it is easy to see through the fence to the classroom, from the sidewalk and street outside. Three times a week maintenance comes to our center and cleans up and fixes any damages or other issues.
This year our Nature Center will be a part of our Halloween Party and I think children will definitely enjoy it. Our classroom is often used for Senior pictures and other photo opportunities. We get compliments on the flowers and the spaces and we hope to do more with it as we continue to make updates. This area is a popular place and it continues to be a favorite in Garden City. Pamela Tuller, Library Director at Finney County Public Library is in the process of planning new and fun things to be added to the Nature Center and we can't wait for the updates that are coming in the next few years.