Finney County Public Library
Our Nature Explore classroom is a favorite to our library patrons. In 2013 we brought this to Finney County and it has not stopped being our most visited area in the library.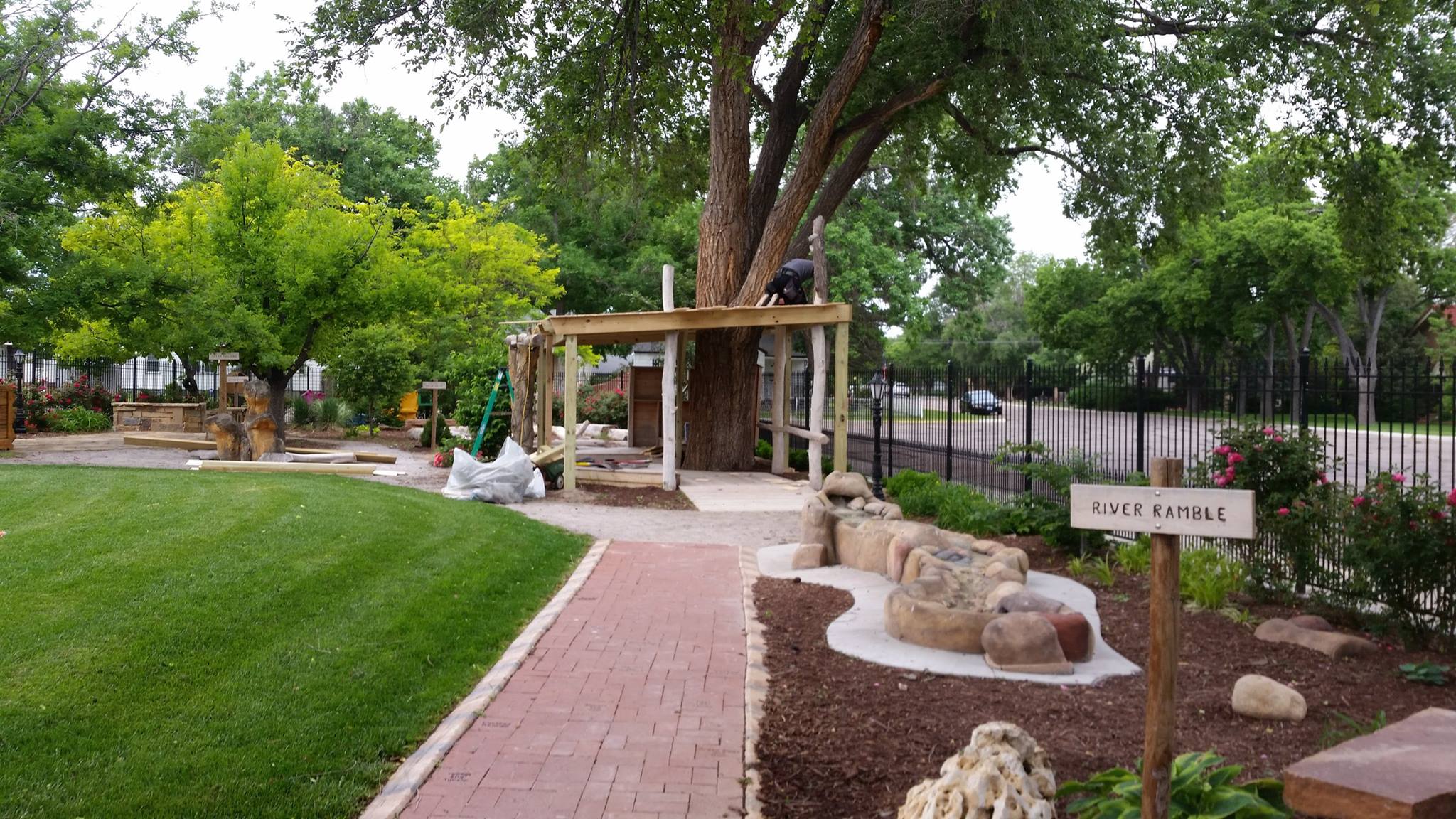 The classroom was designed to let imagination take flight. Everywhere you look there are literary aspects that get kids interested in reading and wanting to learn more. Our brick walkway is engraved with book titles and we always have patrons wanting those books or pointing out their favorites. We continue to plant new flowers and bushes that draw attention to not just patrons but our neighborhood friends as well. We are hoping to utilize our Nature Explore Classroom in new ways every year and for years to come. A place to learn, play, and grow.