Finney County Public Library
Finney County Public Library still holds the title of the only certified Nature Explore Classroom at a public library in Kansas.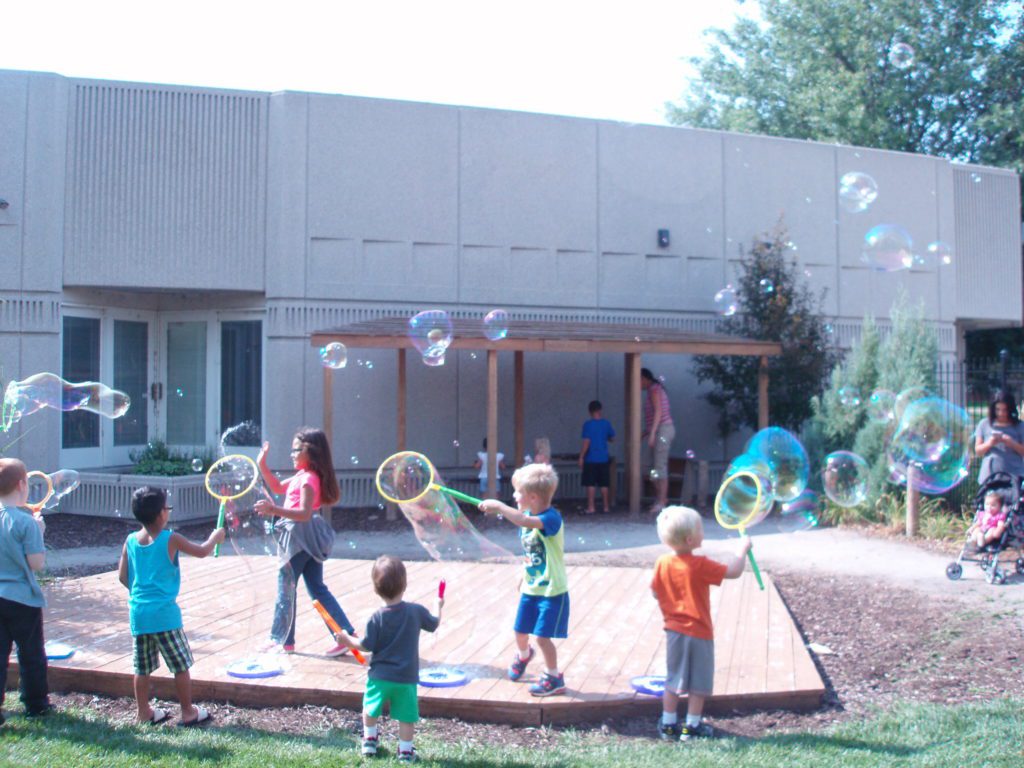 Due to the severe snow storm in May 2017, Nature Explore experienced some damage. Efforts from the Board of Directors, Library Staff and our local maintenance company, Wards Garden Center, brought the Nature Explore Classroom back up to standards shortly after the damage happened. Staff also provided additional elements (tree cookies and building materials) to the area after the storm.
Each year, our Summer Reading Kick-Off event is held in Nature Explore. Pricilla Howe, storyteller and puppeteer performed on June 1st, 2018 for over 450 patrons.