Five Towns Early Learning Center
Our Nature Explore Classroom is unique and special in many ways. It is stunningly beautiful in any season. It is a surprise on a street that is mixed commercial and residential.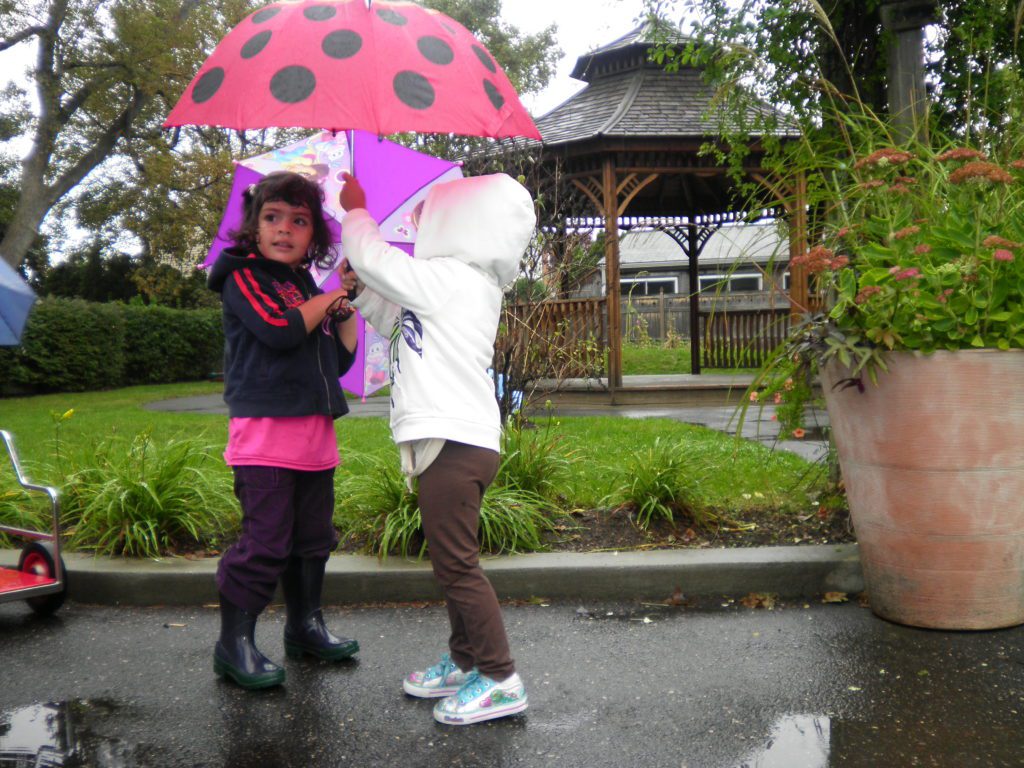 Just this morning I walked a parent through our building showing them our program and at the end of the tour I opened the backdoor to the Garden Playground and he said, "Oh WOW!". He was amazed at the beauty of the space and amazed to see the two-years outside playing in the snow.
Many of the children who attend the Center have no backyards. To be able to open the door and spend hours in the outdoors with nature is not only exciting for them but it benefits them in all areas of development, physical, intellectual, social and emotional. It is the most perfect environment for children to grow in every way, every day. Spending time outdoors not only helps them to eat and sleep better but they are able to focus better on activities when they are indoor. It is a gift that we give to the children every day.
Our teachers truly understand the benefits of outdoor play and have requested the purchase of raincoats and boots. They do not look at the work of putting on snowsuits as a chore but an opportunity for motor planning as the children prepare for an outdoor adventure. We welcome other professionals who want to come to see our Nature Explore Playground and we invite them to spend time outdoors with the children to see the many different ways that the children use the outdoor space.
We are fortunate to have the "gardening ladies" who come in the fall and spring to beautify the garden with flowers. Last year we even planted a pollinating garden so that the bees could visit the flowers.
The Center is also fully enrolled and I do believe that the Nature Explore Classroom is one of the reasons that we are fully enrolled. It is not that parents are seeking this for their children or that they know why it is important but they know that their children are happy, healthy and they "feel" comfortable at the Center. We also have the opportunity to educate parents about the importance of young children spending time in nature.
Every morning when I come to work I make my coffee and I look out the window. I see children watching ants surrounding a crumb of bread, or leaning over to drop stones down the grate over the well. I see children holding hands or rolling down the hill and I am filled with joy.