Fredrickson Family
Early Childhood Center
The Fredrickson Family Early Childhood Center provides a hands-on experiential learning environment for children from newborn – 6 years of age. In a loving, nurturing atmosphere children have long periods of uninterrupted free time to explore and engage in activities that are meaningful to them.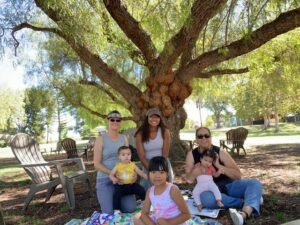 The Center, using a developmental approach, asks its teachers to act as facilitators, to be in the middle but never in the way by asking open-ended questions. Staff works to build a childs sense of self and accomplishment allowing the child to realize they can find solutions on their own. The teachers build on the cognitive development of each individual child by providing opportunities for risks and challenges.
Rooted in the Lutheran tradition of Christian faith, we seek to empower children to begin to see for themselves how very special and talented they are. The Center follows the National Association for the Education of Young Children (NAEYC) guidelines for designing the child-centered curriculum. Expectations are that staff will work passionately and diligently to create an environment that is enticing to each child in the Centers care.