George's Jungle Child Care/Preschool
This last year of planning and developing our outdoor classroom as been a lot of work but so much fun. The changes it has made to our facility is amazing.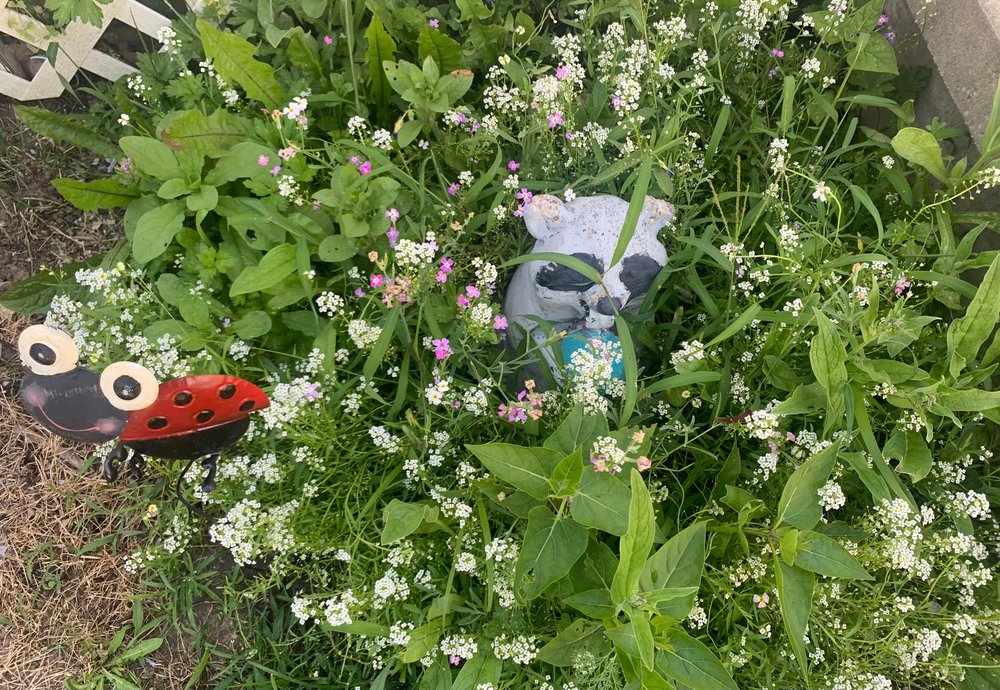 It was over the top to be recognized in our local paper with a front page article and pictures. The article brought help form the community in ways I never expected. Lowes donated some plants and a local garden club gave us a bee station and some seeds. We were able to do a music and outdoor canvas event with our parents in our pathway to plants area.
I look forward to expanding and adding new items or just building on the items we have already included in our space. The main thing I have noticed is the difference in the children in our care. The outdoor space allows them to actually learn about nature. They ask more questions and they get along so much better in this changed outdoor environment.
This year we added more birdhouses, a bee, bat and butterfly and insect houses. A few of the children even brought books from home to share. We were gifted a greenhouse just a few months ago, so that meant we needed to expand our outdoor area and so that is our work in progress for next year. We are currently working on a larger dino area and adding live plants and a water pond with real fish. The possibilities are endless!