The Nature Explore Classroom at
God's Little Angels Christian Development Center
My site has all Nature Explore elements and materials. Every area has a sign that tells and shows the children what area they are playing in. All the areas are my favorite. I am an outside person by nature so I love being in and seeing the beauty of nature.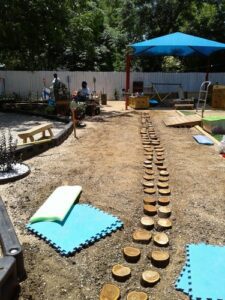 I have a hand for building and creating and I love doing it. What makes my site unique is that it is different and includes the Nature Explore standards and principles for creating outdoor classrooms. When it is time to pick up the children, they cry all the way to the car, until they realize that they can come back tomorrow to play.
I'm successful because God created this center. He has been with me from the beginning and in buying this building over 25 years ago. Jesus is our foundation and this is what we teach the children through scripture and the Holy Spirit. He been ordering my steps all this time, to fulfill His purpose in this community through creating a place of learning about Him and providing bible studis with the parents and their children. For 25 years I prayed and asked God to allow me to build a school for the children. Well, He answer my prayer.
I'm in the process of getting everything in order with the city. Hopefully it will be done before the end of the year. It will then hold about 200 more children and then we can create a bigger Nature Explore playground. God has a plan and I will follow His foot step.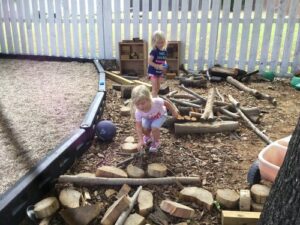 Address
301 S. 2nd Street
Copperas Cove, TX 76522