Gunter Child Development Center
We are sustaining our outdoor classroom by continuing to introduce the children to new experiences.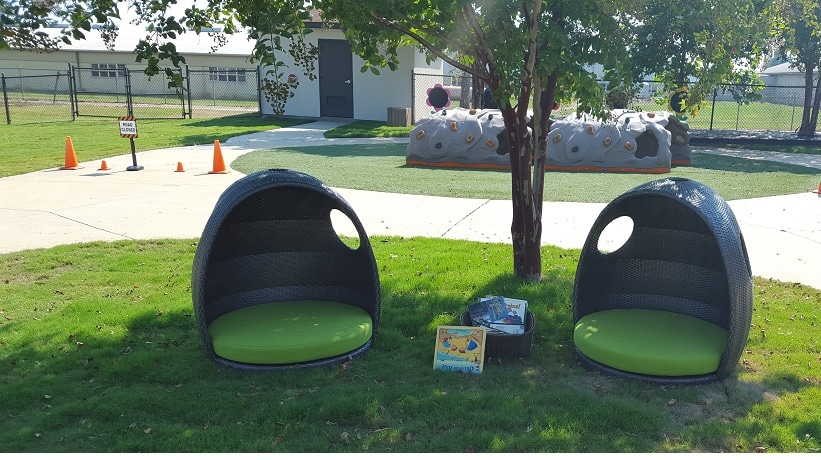 We continue to plant flowers, veggies and herbs. Our children compare the taste of the fresh fruit and veggies we grow compared to the ones purchased at the local market. The cook uses fresh herbs in the food that is being prepared in the kitchen. We continue to share fresh herbs with our parents to use at home.
We received new state-of-the-art playground equipment, using nature colors for the equipment, canopies and canopy poles. We purchased more items to add to the messy materials area and musical equipment for the music area. We also added an additional stage to the environment.