The Nature Explore Classroom at
Happy Kids Daycare
Diane Ott Daycare has been a licensed home day care since 2007.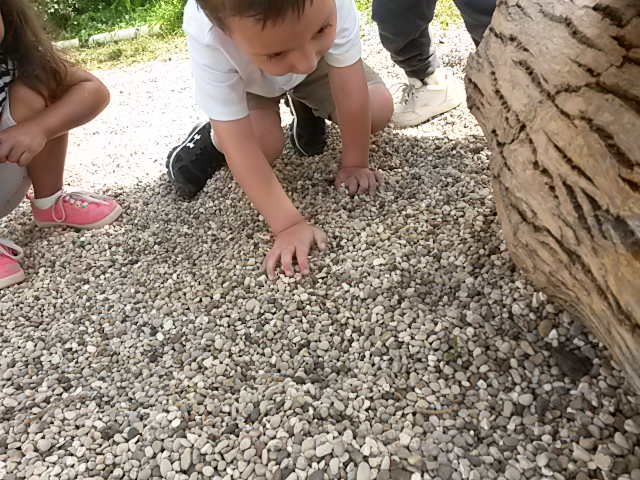 I live in such a wonderful community.  When I have asked for resources for the outdoor classroom, I was given numerous free items, such as all kinds of rocks, plants, logs, learning resources and loose parts.  People would drop off wonderful things that they thought could enhance the children's lives through our ongoing journey. Families donated time to plant and plan a continuous evolving environment.
A variety of materials are routinely rotated to encourage and engage multiple domains of learning.  When staging these areas, children's development and interests were taken into consideration. Quality materials were chosen that would not require much in the way of cleaning or storage. While integrating towards a natural playscape, we took into consideration the lay of the land and components of nature while choosing a placement that was pleasing to the eye.
Kimi's Island is a memorial that we designed after my granddaughters birth mother passed away in 2013.  Observations of my children are a routine part of programming and with the ongoing interactions with the children, we learn of the ideas and desires that they have for our environment, incorporating them into our outdoor classroom.
Diane Ott, Owner

Address
1575 Franklin Grove Road
Dixon, IL  61021