Highland Plaza United Methodist Preschool
We used our outdoor classroom and outdoor spaces in many ways this year!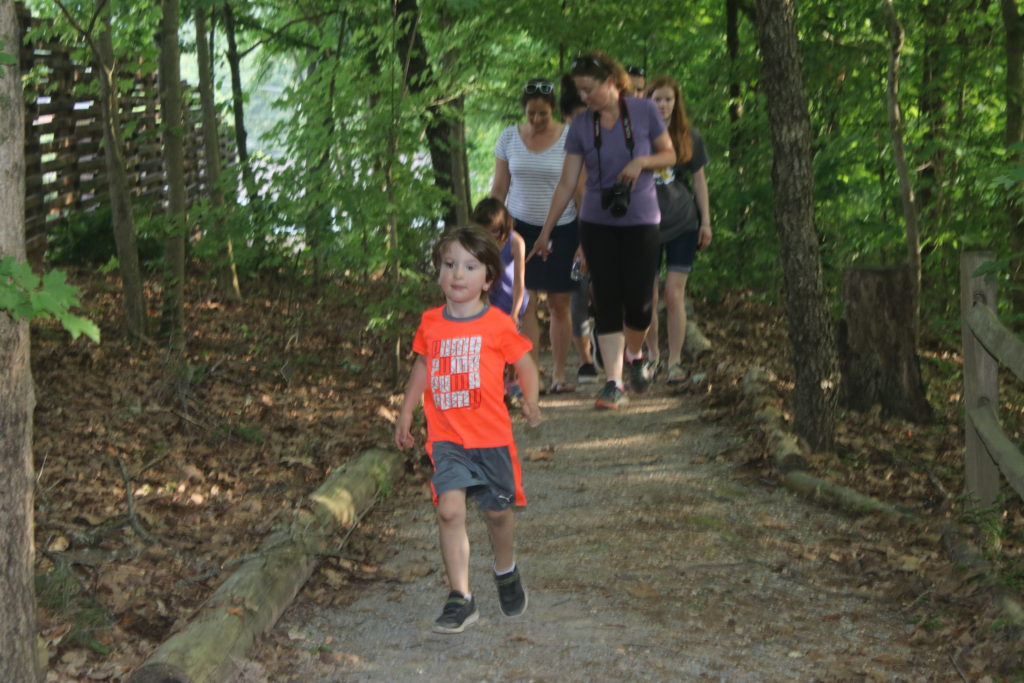 Of course, the children spent time in the outdoor classroom every day. They also go on hikes with the teachers. Our two-year-olds especially enjoyed the hiking trails this year as they became fascinated with bugs and went on insect scavenger hunts!
We are fortunate to have a parent who has a forestry degree and who helped mark and cut a new trail with several switchbacks. It comes down a large hill behind two classrooms.
Previously, this area was not accessible to children. Now it offers a whole world of new explorations!
Our outdoor spaces were not only used by children this year, they were used by families during our picnic and campfire nights. We have these twice a year, once in the fall, and then in the spring. We also notice families using the hiking trails after school.
Educators also explored our outdoor classroom and hiking trails during teacher workshops and in-school study tours, called "Day of Inquiry".