Hollister Presbyterian Preschool
We are a small non-profit 5013C. We opened a Nature Explore Classroom in 2013 and have expanded the classroom to include a gravel pit, mud kitchen, san exploration, music wall and additional art areas.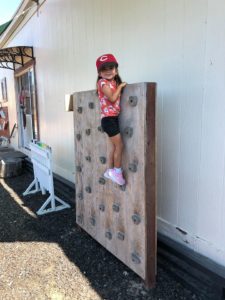 We have fundraised to build wooden shade structures and for a water trough. We have a certified butterfly garden and plant with the children often. Our classroom is used daily by all children enrolled.