Holy Family Catholic Academy
Holy Family Catholic Academy's (HFCA) outdoor classroom is a unique part of our innovative approach to education. In 2017, HFCA became the first middle school program in the State of Illinois to receive STEM Accreditation, and HFCA was also recognized as a United States Department of Education Blue Ribbon School for exemplary teaching and learning.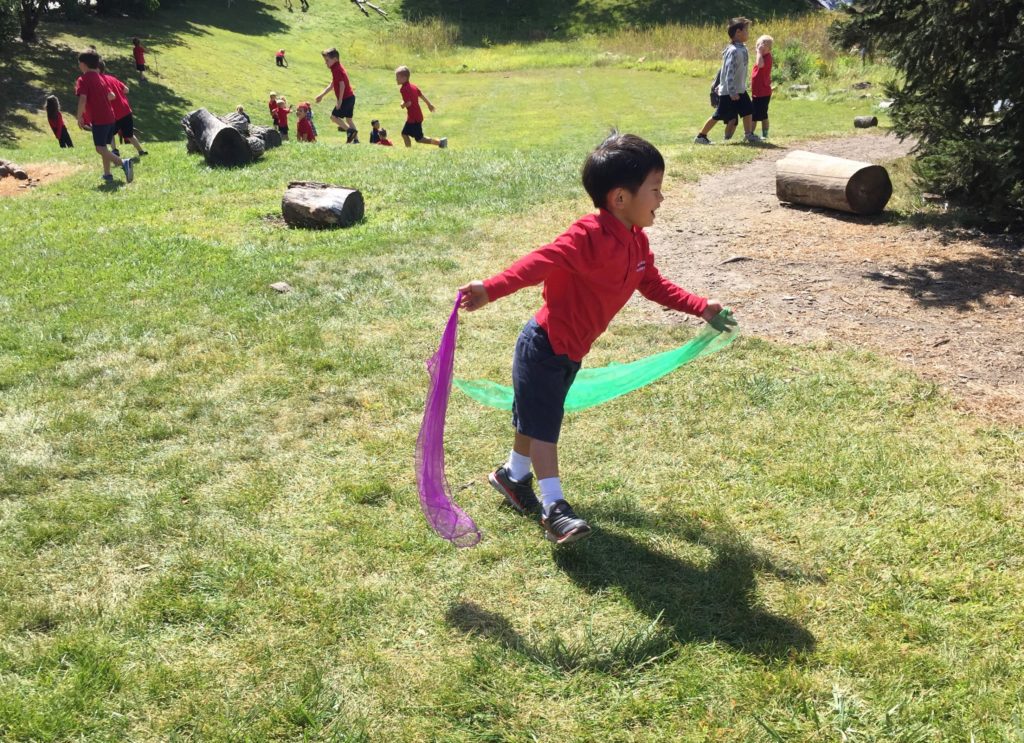 In each of these awards, our commitment to our outdoor classroom was included as a distinguishing factor in advancing hands-on/minds-on learning. In addition, as a candidate* in the International Baccalaureate World School Primary Years Programme, our students learn by exploring content through interdisciplinary units including, "How We Share the Planet" and "How the World Works." The five gardens included in our outdoor classroom serve as our hands-on laboratory from which to explore pollinators and all creatures great and small. Each grade (preschool through middle school) has used the outdoor classroom for a variety of classes ranging from the study of life science content including erosion, soil characteristics, plant adaptations, and ecosystems to using leaves for counting and sorting for math. Many grades have used the space for literary readings, art classes and spiritual reflections. Early childhood learners have practiced observation skills as they make entries into their nature notebooks and have creatively used our music and movement area.
The building area continues to attract students of all ages. States Principal, Mrs. Kate O'Brien, "It is incredible to see students bringing their learning outside. There is always some type of building going on during recess. Most often students build a structure and test it out. They check the stability and strength and then look at the aesthetic to see if it is pleasing to the eye. They then discuss the changes they want to make and rebuild it. It is simply fascinating to see this process happen over and over."
While we continue to add and replace physical features of this dynamic space, we celebrate the social and emotional learning that takes place in our outdoor classroom. Every day we see students from other grades or different classes invite others to come participate in their activity. We have also seen conflicts resolved in respectful, kind manner. Our outdoor classroom supports our efforts to develop innovative and creative problem solvers. Our parent community has also embraced and supported our outdoor classroom by attending Nature Explore Workshops and implementing new activities to championing improvements and enhancements by sponsoring HFCA in employer grant programs.
A major benefit of our outdoor classroom is that it is student-centered. We make decisions to enhance or change our dynamic space by observing and listening to the needs of our students. We are excited to see new changes each year as alumni return to create new, unique experiences for
our students.