Hurlburt Field Youth Programs
The Hurlburt Field Youth Programs Nature Explore Classroom is one of the most unique in existence because it is designed for an older age group. Military youth ages 9-18 use the area while they are at the Hurlburt Field Youth Center. Youth Programs focuses on the youth participating in the Open Rec. and Teen Program. The area is specifically designed for older youth with distinctive designs and structures. Older youth allows for greater risk analysis and problem-solving skills. Materials can be larger to encourage bigger designs. In a world of technology, our youth take time to spend moments in the natural world around them through the Nature Explore Classroom.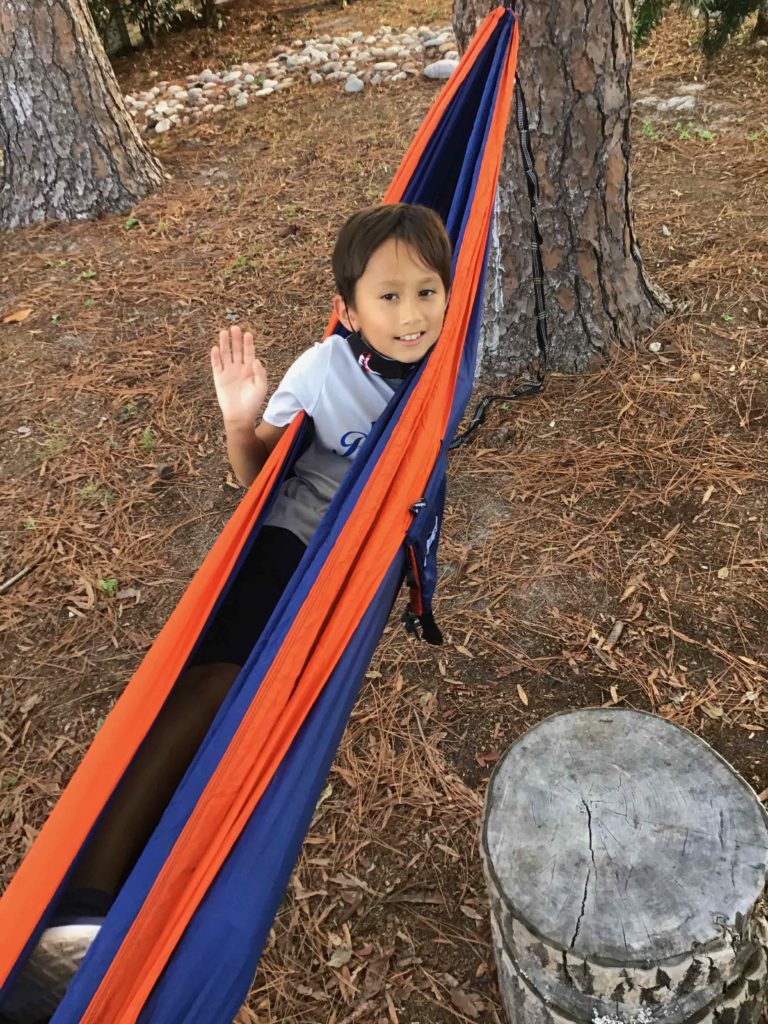 The area encourages youth to experiment with gardening and caring for plants. The garden area changes seasonally. All youth are a part of caring for and maintaining the areas. Tree stumps are featured all over the outdoor area and change locations daily to become an obstacle course or seating for the outdoor stage. Enhancements to the area include a dry river rock bed, a stage area, a mud kitchen with a working sink, and an age-appropriate gathering area.
The stage area doubles as music and movement and a hangout area when youth want. They are able to bring out patio cushions and relax in the area with their friends; a design generated by the youth themselves. The dry riverbed is a new favorite feature that includes a bridge and works to define the different areas. Youth are able to feel the different textures under their feet as they walk on top of the rocks. Teens in the program helped to design and build the dry riverbed as a service project. A mud kitchen was added to the messy materials area to fit youth that are taller and has an operational sink for extrasensory experiences.
One of the favorite activities of the older youth is to bring out hammocks to hang from different trees. While the activity can be relaxing, it is also a great way for youth to test their problem-solving skills, depth perception, and hand and eye coordination. Even as youth grow older, it never gets boring to go bug collecting in the area. One day the youth held an exhibit of what they discovered that day to include identifications of the different species. Staff are able to assist youth with careers, such as biologists, that might interest them based on their interaction with the outdoor area.
It is always exciting to connect the military youth with nature at an older age. Spending daily time in nature is an experience they might not have been able to get before coming to live in Florida with their family. Every youth that passes through the program will get to experience the benefits that come along with interacting with a nature classroom.