Hurlburt Field Youth Programs
Hurlburt Field Youth Programs Nature Explore Classroom leads the way in developing nature programming for older youth. The Nature Explore Classroom serves youth ages 9-18 through Air Force Child and Youth Programs Open Recreation and Teen Program.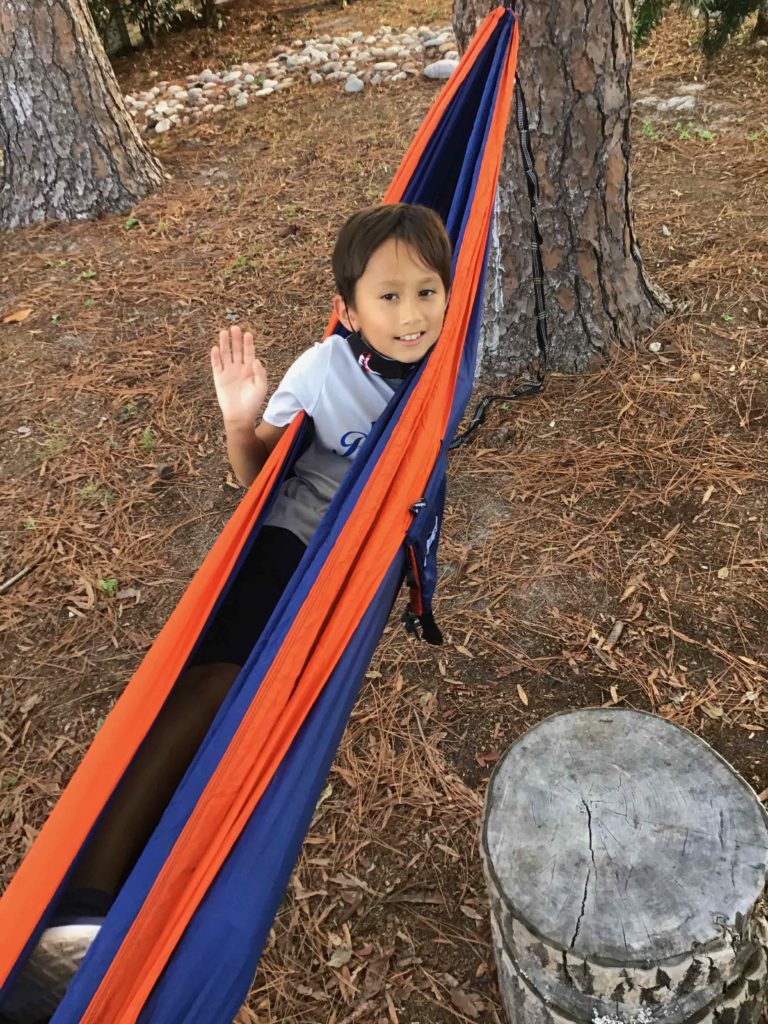 The bonus of serving military families is that we can serve more youth as they move around from military installations. More youth are exposed to the idea of an outdoor nature classroom and all the possibilities that come with being in an outside environment. The Youth Programs Nature Explore Classroom has different elements intended for older youth. We can use the area to teach about different STEM careers and complete citizen science projects. Technology is also integrated into the program by using ipads to document findings and identify plant, animal, and insect species.
Tree stumps become obstacle courses with added lengths between stumps. There is a beehive climbing feature that serves as a fort, meeting space, or relaxation area. Youth are encouraged to work on homework outside to reduce stress and improve concentration. The area serves as inspiration for the Boys and Girls Clubs of America National Fine Arts Competition and ImageMakers photography contest. The gathering area is utilized for youth meetings for the SmartGirls Club, Passport to Manhood, and Torch Club. The citizenship and leadership programming that aligns with Torch Club develops ways to positively impact the environment and raise awareness about local issues such as ocean pollution.
Youth also take time to help care for the area by picking up debris and raking pine straw. Coming improvements to the area include a water area, additional storage, an updated garden area, and renovation of the climbing feature. It is the hope and goal of the Nature Explore Classroom to aid children in lowering stress, dealing with everyday challenges, and gaining a new perspective on life through nature.