Iowa City Parks and Recreation
Last year construction around our garden area was completed in order to allow for ADA compliant access at the street corner.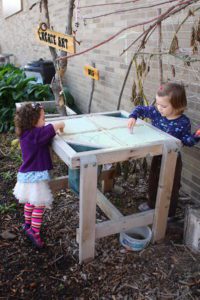 Additionally, new electrical control boxes were placed on the edge of the garden. This resulted in some berry shrubs being removed and new path ways being created. This has altered the design of the garden area a bit but has also given new opportunities for the garden. We are brain storming for ideas on incorporating community art into the area to work around the new electrical components along the garden.