Irvine Nature Center
Irvine Nature Center Outdoor Classroom is used by visitors to the nature center, programs, and nature-based learning classes alike.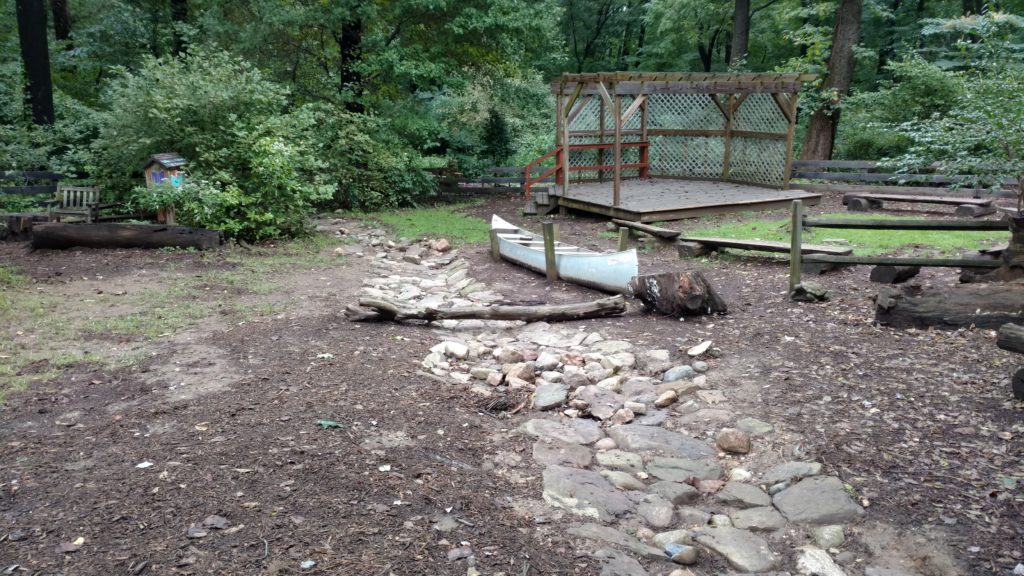 This is now almost 11 years that Irvine has had our Outdoor Classroom and even more changes have occurred in 2018. The largest change has been the new addition of the Hodge Podge Lodge II! When our Irvine greenhouse was destroyed by a large storm in March 2017, we had a perfect spot for the new addition. After a year of planning, we purchased a custom shed from Lapp Structures in Pennsylvania and worked with WPM Real Estate Management to customize the shed to look like the Original Hodge Podge Lodge. This gathering area will be an incredible tool for our variety of nature-based school classes and our programs here at Irvine.
We also worked to create better sight lines for adults in the classroom and added in new pieces such as more logs to climb and new jumping stumps. The smaller additions were made to maintain the quality of play for the users and for the safety of all participants.